Multiple Offer Situations In Real Estate
Posted by David O'Doherty on Wednesday, March 15, 2023 at 2:12:13 PM
By David O'Doherty / March 15, 2023
Comment

How To Handle Multiple Offer Situations In Real Estate
Multiple offer situations occur when a property for sale receives multiple offers from different buyers at the same time. In real estate, multiple offer situations are common in high-demand areas or for properties that are competitively priced. In this situation, the seller typically sets a deadline for all offers to be submitted by a certain time and date. The seller can then review all the offers and choose the one which is the most attractive or beneficial to them.
The buyers are usually informed whether their offer has been accepted, rejected, or if they are competing against multiple offers, in which they have the opportunity to present a higher offer or stay with their original offer. This can be a stressful situation for both buyers and sellers, and it is important for both parties to work with an experienced real estate agent to navigate the process effectively. In this article we will break down how multiple offers affect both buyers and sellers and hopefully provide some clarity to the reader.
Multiple Offers Or A Bidding War Can Happen In Any Market.
One common misconception about multiple offer situations in real estate is that they only occur in hot markets with high demand and limited inventory. While it's true they are more common in such markets, they can actually happen in any type of market, including slower markets with less demand and more inventory.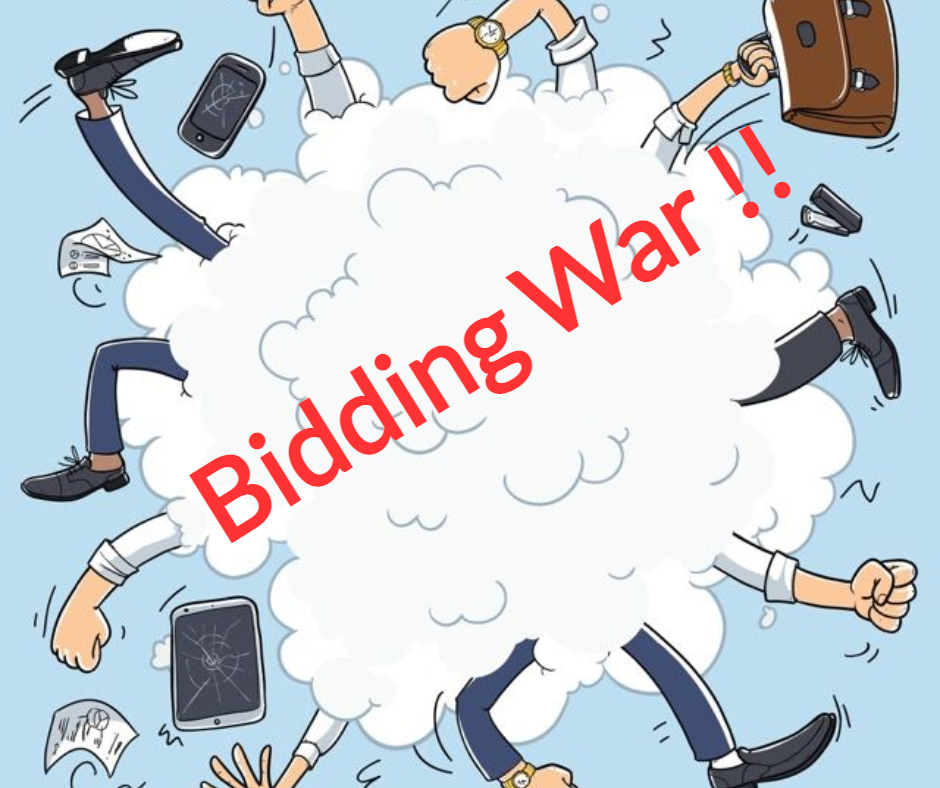 All real estate is local and within any given metropolitan area or town or county regardless of the general real estate market there are going to be neighborhoods and subdivisions that are always in high demand and when a house comes on the market they will receive multiple bids and will usually sell for over asking price.
Multiple offer situations can even occur in areas with a surplus of inventory. For example, if a certain type of property, such as a newly renovated house or a waterfront property, becomes available in a particular area, it could potentially result in multiple offers, even if there are other properties available.
Somewhat frustrating for the seller of the other homes. We have seen neighborhoods that were built out over a number of years and sometimes the newer homes end up in a bidding war. In fact sometimes the opposite is true where the older homes receive multiple offers, usually because of a feature such as lot size of location on the golf course for example.
Furthermore, even in a hot market with high demand and limited inventory, not every property will necessarily receive multiple offers. The likelihood of a multiple offer situation depends on various factors such as the location, condition, and price of the property, as well as the number of buyers interested in it at any given time.
Therefore, whether you're a buyer or a seller, it's important to be prepared for the possibility of a multiple offer situation regardless of the current market conditions.
How To Win In A Multiple Offer Situation As a Buyer
In a multiple offer situation buyers may face significant competition from other interested parties. This can result in a bidding war that drives up the price of the property beyond its initial listing price. This can be especially challenging for buyers who have a limited budget or who are competing against other buyers who have more financial resources. For a buyer to win in a multiple offer situation they need to make their offer as attractive to the seller as possible but the disadvantage is not knowing what is most important to the seller. The listing agent will sometimes share that the close date is important or lack of contingency is important but it must be a competitive offer to win. Unfortunately when dealing with multiple offers if the buyer needs to have a contingency attachment to their home selling the chances of the seller accepting an offer like that is highly unlikely.
Buyers should work closely with their real estate agent to understand the current market conditions and develop a competitive but still affordable offer. Recent sales may not be an accurate guide to making the best offer. If the market has recently shifted to a seller's market and if you as a home buyer are going to make an offer on your dream home be sure and ask your Realtor how much this home is worth and what your offer may need to be.
Contingencies And Highest Offer... What Is The Best Offer?
The sale price is usually the most important part of the equation the seller wants to see but there are incentives buyers can offer the home seller beyond just the purchase price. For example, they could offer too close the sale quickly or to waive certain contingencies such as a home inspection. These types of concessions can make a buyer's offer more appealing to a seller even if it's not the highest offer on the table. With multiple competing offers it is important not to lose sight of buying a home you firstly can afford but also not having any regrets if you get your offer accepted.
The winning offer must be a win for the buyer as well as show the seller why they should accept your offer. A tactic that was used by buyers who could afford it in the height of the market was to waive the appraisal. This will matter to the seller as in a hot real estate market prices increase quickly and removing the home appraising is almost as good as a cash offer. When the buyer is making up the difference between the appraisal and the purchase price you are making your offer stand out.
Always consult with your lender and your real estate agent before making an offer on a home and waiving the contingency. Waiving a home inspection can be a risky for a buyer when they bid on a house and there are very few situations where this would be a good idea. Home buying should have as few surprises for buyer or seller as possible and while you may want to close on your dream home as quickly as possible, you don't want to get stuck with a money pit.
An Escalation Clause When Dealing With Multiple Offers
Another strategy that buyers can use is to include an escalation clause in their offer. This clause allows the buyer to automatically increase their offer up to a certain amount in the event that other buyers make higher offers. This can help ensure that the buyer isn't offering more than they need to in order to be competitive while still giving them an edge in the bidding process. Some real estate professionals when they receive an offer will advise the seller that an escalation offer is not always the right choice. A home sale may cost a seller if they pick one offer thinking it is the best offer.
Depending on the state you live in you might have what is known as a Due Diligence Fee/Period. This is a negotiated amount of money paid to the seller to take the house off the market for a period of time to allow the buyer time to do any and all inspections. In a state like North Carolina where we are, this is an extremely important way to position your offer ahead of other purchase offers. It is more important than earnest money and it is the best way to deal with multiple offers as well as the offer price. In fact it is possible when making an offer without a high due diligence fee even with a full price offer when the market is hot the seller may choose a lower offer
Why A Cash Offer Is Often The Winning Offer?
Cash is king or so they say and when one buyer is prepared to make an offer, an all-cash offer it gives the buyer, the seller as well, a way to complete the transaction quickly and removes any loan concerns or appraisal issues. Cash is not always the best offer price wise and may not be the high offer but the first offer most sellers are drawn to, if it is a fair offer, is a cash offer.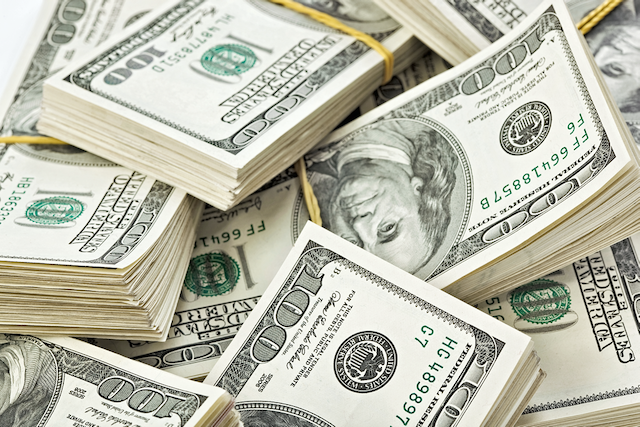 In real estate sales there are many variables so when entering the real estate market it is so important to do your homework, know the market as best you can, research the neighborhoods, learn about market value, get your current home ready to sell and look for ways to sell it first and make arrangements to live somewhere while you search. Sounds drastic but the reality is some markets are that hot that just to get a seller to counter your offer takes jumping through some hoops.
How Real Estate Agents Handle Multiple Offers
It should come as no surprise that one of the key elements in a multiple offer situation is how the real estate agents involved react and respond. The listing agent of a highly desirably property should be courteous and responsive to another agent, or agents representing their buyer clients. It can be very frustrating for buyers who have submitted an offer on a property to have to wait and wait for a response. Regular updates keeping all parties informed goes a long way to relieving the stress of buyers who need to know as soon as possible if their offer was accepted or not. While they may have their hearts set on a particular home, there can only be one winning offer and so the sooner they find out they lost out the sooner they can move onto to the next house.
There are some pricing strategies listing agents will use such as pricing the home lower than the anticipated sale price in the very hope that this will create a bidding war and multiple offers. It is not uncommon in a hot housing market to see homes that have sold sold for tens of thousands of dollars more than the list price. If you as a buyer suddenly find a home in or below your price range that checks a lot of your boxes be careful you stay within your budget, that you don't give up your right to an inspection and don't rush into a purchase you may regret. It may be better off taking a pass on a home that is clearly priced below the market if only to save time and refocus your efforts on a better opportunity.
On piece of advise for buyers who are in a tight housing market is to open your search to all options. Look at homes further out than you would prefer to be. Look at homes in neighborhoods that may not be your first choice. Really take a deep dive into what are your search criteria and see if you can expand the options you are searching for.
Consider how many houses are out there that started out with a smaller footprint, with less square footage. A lot of homes on the market did not originally have a garage, or a bonus room. Not everyone can take on a home renovation project no matter how small but a lot of buyers love their home now and it's quite different to the home they bought. There are many resources with tips to help transform almost any space into usable functioning space that provides a great living space for many families. So open your horizions when it comes to the home you'd like to buy.
This post was written by David O'Doherty, a licensed real estate agent since 2007 helping buyers and sellers in Clayton, NC and the Greater Triangle Area of North Carolina. He is committed to providing his clients with exceptional service and personalized attention throughout every step of the real estate process. If you're looking to buy or sell a property in Clayton, NC, or the surrounding areas or have any questions about the local real estate market, don't hesitate to contact David O'Doherty today. Call or Text (919) 601-2268 or email [email protected]