Retiring In The Raleigh, North Carolina Area, What You Need To Know
Posted by David O'Doherty on Tuesday, September 26, 2023 at 11:12:25 AM
By David O'Doherty / September 26, 2023
Comment
Retiring In The Raleigh, North Carolina Area, What You Need To Know

Considering taking the leap into retirement? Searching for the perfect destination to kick back, relax, and indulge in the fruits of many years of hard work? Look no further than the Raleigh area in North Carolina. Not only does Raleigh stand out as one of the best places to retire, but the thriving Triangle region of cities in North Carolina, offers a mix of metropolitan vibes, sweet landscapes, and community. Dive in to discover why Raleigh should top your list for retirement. Over the years, it's been named to the nation's best places to work, start a business, raise a family...you name it.
---
Why Retire in Raleigh?
How Does the Cost of Living in Raleigh Compare?
What Makes the Triangle Region Stand Out?
Beyond Raleigh: What About Cary and Durham?
The Appeal of Apex and Chapel Hill
What to Expect in Terms of Recreation in Raleigh?
Considering Selma and Fuquay-Varina for Retirement
Stepping Away from the Bustle: Finding Peace in Raleigh
---
Why Retire in Raleigh?
Nestled in the heart of North Carolina, the capital has steadily emerged as a beacon for retirees seeking a perfect blend of urban sophistication, suburban comforts, and a touch of natural beauty. But what truly makes it stand out in a nation filled with retirement destinations?
Mild Climate: One of the undeniable draws is its temperate climate. Each season graces the city with its unique charm. Spring is a blooming wonder, with vibrant flowers and trees decorating every corner, offering an idyllic backdrop for leisurely walks. Summers are warm but tempered with cooling breezes, making it perfect for indulging in outdoor activities or evening BBQs with friends and family. Full disclosure... there is a thing called humidity that shows up every year so August can be sticky! Fall brings a riot of colors as leaves turn golden, orange, and red—a sight to behold, especially for those who enjoy scenic drives. Winter, while cooler, rarely presents the challenges of extreme snow or biting cold, making daily activities hassle-free.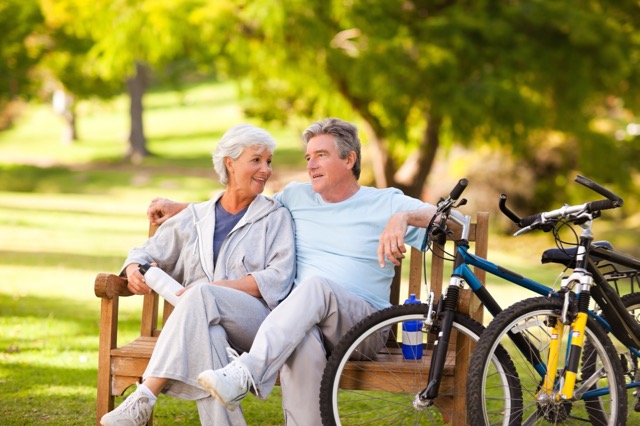 Cultural Enrichment: For folks looking to immerse themselves in culture and arts, the city doesn't disappoint. Places like the North Carolina Museum of Art not only offer a glimpse into artistic masterpieces but also host events, workshops, and interactive sessions, perfect for those keen on lifelong learning. Additionally, performing arts venues scattered throughout the city ensure that residents have a steady dose of entertainment, from plays to concerts and beyond.
Green Spaces Abound: One doesn't need to venture far to find a serene spot here. The city prides itself on its commitment to preserving green spaces. Parks, trails, and natural preserves are easily accessible, allowing folks to connect with nature, enjoy picnics, or simply read a book amidst calming surroundings. The Raleigh Parks & Rec website sys there are 200 parks in Raleigh!
Community Integration: Being retired isn't just about enjoying personal pursuits; it's also about being part of a vibrant, welcoming community. Numerous groups and clubs cater specifically to seniors, organizing events, excursions, and meet-ups. This ensures that social connectivity remains strong, and folks can forge new friendships effortlessly. You will find neighborhoods throughout the city that organize group outings and social events year round for residents.
Safety and Healthcare: Peace of mind in retirement is paramount. Raleigh boasts a reputation for safety, ensuring that residents can go about their daily activities without undue worry. Additionally, with acclaimed medical institutions in close proximity, retirees can rest assured that top-tier healthcare services are always at hand, should the need arise. WakeMed, UNC Rex and Duke Raleigh Hospital are the most prominent along with many speciality doctors offices.
In essence, the city offers a harmonious blend of life's pleasures, be it in nature, culture, or community. With its ever-evolving amenities and consistent dedication to improving the quality of life for its residents, this state capital stands as a promising and fulfilling destination for one's retirement years.
How Does the Cost of Living in Raleigh Compare?
Financial considerations often play a significant role in determining retirement destinations. Raleigh, known for its vibrant city life and serene landscapes, also presents a compelling economic argument for retirees. But how exactly does its cost of living stack up, especially when compared to other prominent cities or retirement hotspots?
Housing Affordability: One of the most considerable expenses retirees face is housing. Whether it's buying a cozy retirement home or renting a comfortable apartment, Raleigh offers competitive prices. The housing market in Raleigh is characterized by a mix of historic homes, modern condos, and suburban residences. While prices have seen an uptick due to the city's growing popularity, they remain more affordable than many major metropolitan areas across the U.S.
Daily Living Expenses: Groceries, utilities, transportation – these regular expenses can significantly impact a retiree's budget. Fortunately, Raleigh tends to sit below or around the national average for many of these costs. From local farmers' markets offering fresh produce at reasonable prices to efficient public transportation systems reducing the need for personal vehicles, the city ensures that daily living doesn't become exorbitantly expensive.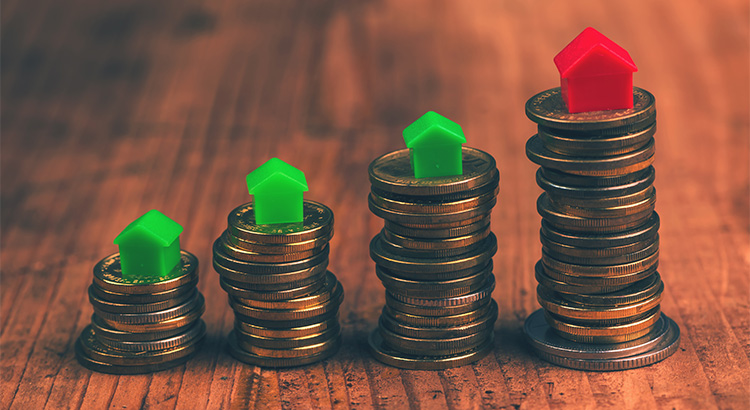 Healthcare Costs: Access to affordable healthcare is paramount for retirees. In Raleigh, the presence of several top-tier medical institutions ensures not only high-quality care but also competitive pricing. While medical costs generally trend with national rates, the city's competitive insurance markets and wellness programs can lead to potential savings.
Recreation and Leisure: A fulfilling retirement isn't just about essentials – it's also about enjoyment. Raleigh boasts numerous recreational spots, from parks and greenways to theaters and museums. Many of these spots offer senior discounts, ensuring retirees can enjoy the city's offerings without feeling the pinch.
Tax Implications: North Carolina's tax structure is also favorable for many retirees. With Social Security retirement benefits being tax-exempt and other retirement income sources having favorable tax treatments, retirees might find their dollar stretches further in Raleigh compared to other states.
In a nutshell, while Raleigh offers the amenities and experiences often associated with more expensive cities, its balanced cost structure ensures retirees can enjoy a comfortable lifestyle without undue financial strain. As with any relocation decision, it's crucial to visit, get a feel for the city, and consult with financial advisors to make the most informed choice.
What Makes the Triangle Region Stand Out?
Often when one hears about North Carolina, the renowned Triangle region inevitably comes up in the conversation. Comprising Raleigh, Durham, and Chapel Hill, this tri-city region has steadily gained recognition not just as an economic powerhouse but also as a highly desirable place to live, especially for retirees. But what exactly makes the Triangle stand out amidst other prominent regions in the U.S.?
Academic and Research Excellence: One cannot discuss the Triangle without acknowledging its academic credentials. Home to prestigious institutions like the University of North Carolina (UNC) at Chapel Hill and Duke University in Durham, the region exudes an air of academic prestige. The presence of these institutions doesn't just mean lively college sports or beautiful campuses. They bring in cultural events, lecture series, continuing education opportunities, and more, ensuring retirees can remain intellectually engaged.
Economic Vibrancy: The Research Triangle Park (RTP), nestled between Raleigh and Durham, stands as one of the most prominent high-tech research and development centers in the U.S. While this might seem more relevant to the working population, it indirectly benefits retirees. A robust economy means better infrastructure, healthcare facilities, cultural hubs, and recreational areas.
Cultural Richness: Beyond its academic and economic prowess, the Triangle boasts a diverse cultural scene. From performing arts venues to museums and galleries, there's no dearth of cultural activities. Whether it's catching a play at the Durham Performing Arts Center or exploring historical exhibits at the North Carolina Museum of History in Raleigh, folks have plenty of options.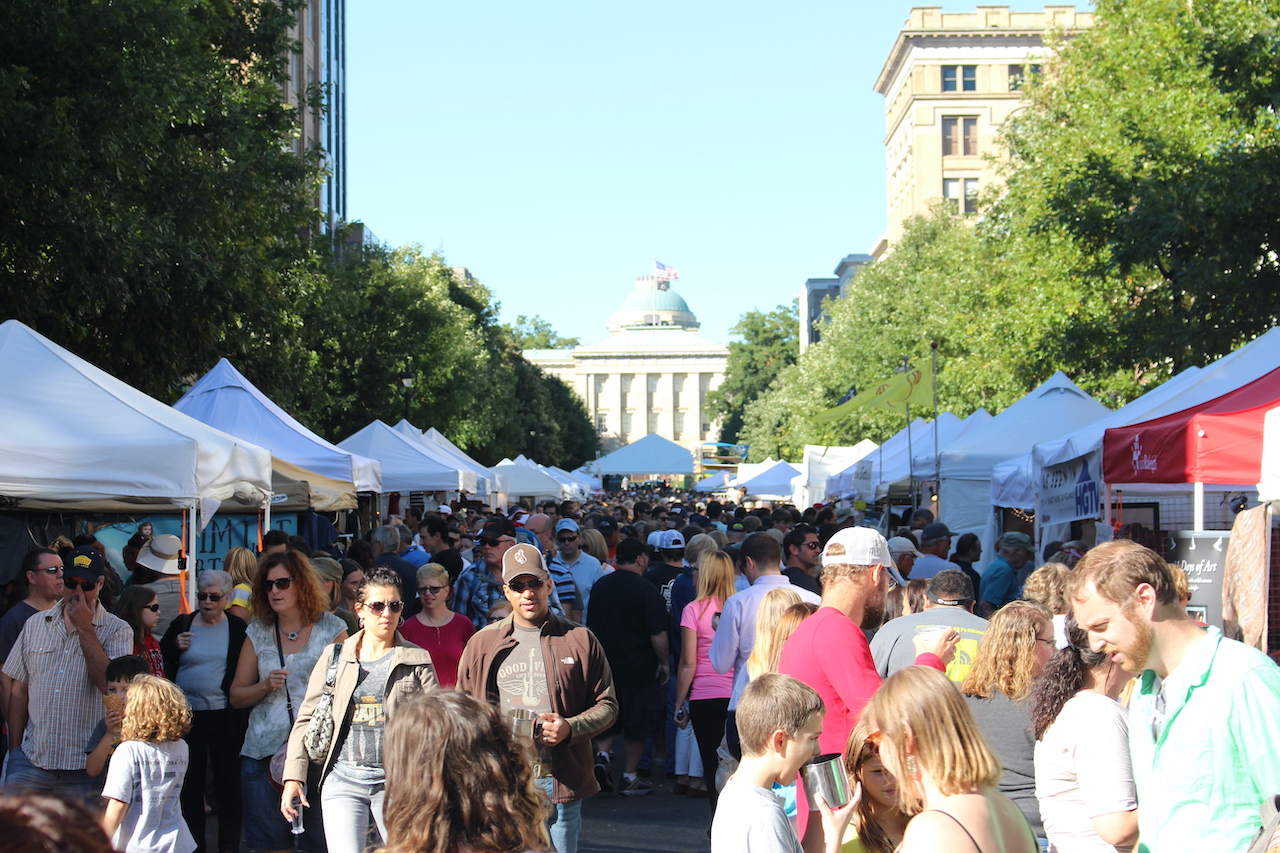 Natural Beauty and Recreation: The Triangle isn't just about urban sophistication. It's generously dotted with green spaces, trails, and parks. Whether it's enjoying a peaceful afternoon at the Sarah P. Duke Gardens in Durham or taking a leisurely walk around Jordan Lake near Chapel Hill, nature lovers will find plenty to appreciate.
Healthcare Infrastructure: With top-notch hospitals and healthcare facilities like the Duke University Medical Center and the UNC Medical Center, retirees can be assured of world-class medical care. Regular health check-ups, specialist consultations, or even advanced medical procedures can be accessed conveniently within the region.
Community and Connectivity: Each city within the Triangle, while distinct, offers a sense of community. Numerous events, festivals, and community gatherings ensure that retirees can easily integrate, make new friends, and feel a part of this vibrant region. Moreover, the Triangle's strategic location and excellent transport links mean easy access to both the mountains and the coast, perfect for weekend getaways or extended trips.
In essence, the Triangle region offers a unique blend of academic vibrancy, economic stability, cultural richness, and natural beauty. For retirees seeking a dynamic yet relaxed environment that caters to diverse interests, the Triangle emerges as an unparalleled choice in North Carolina.
Beyond Raleigh: What About Cary, Durham, Apex and Chapel Hill
While Raleigh is undoubtedly appealing, neighboring cities like Apex and Durham have their own unique allure. Cary boasts green spaces and community events that retirees will find endearing. Durham, with its rich history and active adult communities, offers another perspective of the Triangle that people might find appealing. Apex, with its friendly community vibe and historical significance, is a town where you can find both tranquility and engagement. Chapel Hill, home to UNC, provides a blend of academic brilliance and serene spots ideal for relaxation.
What to Expect in Terms of Recreation in Raleigh?
Raleigh's recreational options are varied and plentiful. From greenways ideal for morning walks to world-class performing arts venues, there's something for everyone. The city's commitment to outdoor activity ensures that folks can get outside and enjoy nature's best, whether through a day trip or community-centered activities.
Considering Clayton, Wendell, Selma and Fuquay-Varina for Retirement
While Raleigh and its neighboring cities often dominate the spotlight, the smaller towns that pepper the region provide a unique, tranquil allure, especially for retirees. Selma, Fuquay-Varina, Clayton, and Wendell each offer a distinct flavor of North Carolina life, which might just resonate with anyone seeking a slower pace without sacrificing modern amenities. These towns are some of the best small townes to retire in North Carolina.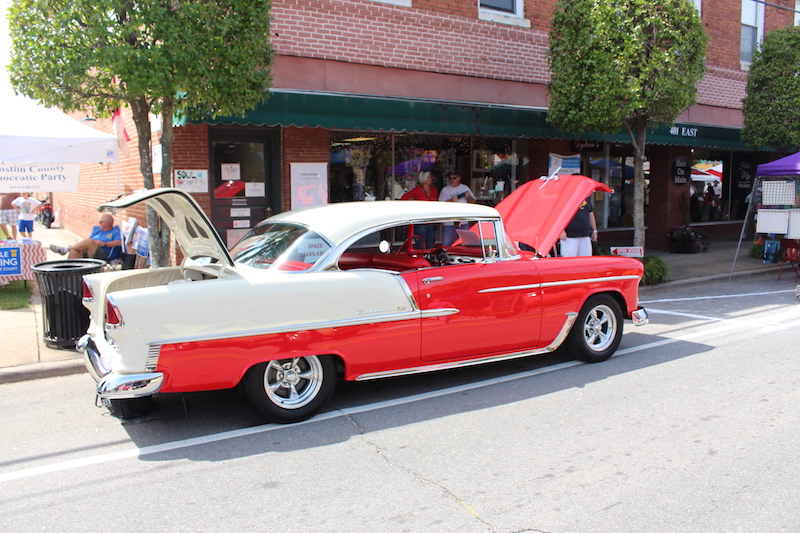 Selma: A haven for history buffs, Selma boasts a rich heritage. With its historic downtown, antique shops, and railway history, Selma provides a nostalgic experience. Events such as the Railroad Days Festival capture the essence of this town, inviting residents and visitors to celebrate Selma's past while enjoying its present.
Fuquay-Varina: A harmonious blend of old-world charm and new-age development, Fuquay-Varina offers a fairly diverse living experience. From its renowned Mineral Spring Park to modern shopping hubs, this town ensures both relaxation and recreation. With a robust community spirit, Fuquay-Varina hosts events year-round, ensuring residents always have something to look forward to. Fuquay-Varina is one of the fastest growing towns around Raleigh and is home to many new subdivisions.
Clayton: Situated just a short drive from Raleigh, Clayton is more than just a commuter town; it's a thriving community with a soul of its own. The town center is a hub of activity with quaint shops, eateries, and a bustling arts scene. The Clayton Center, a historic school turned performing arts venue, showcases local and national talent, giving residents a dose of culture without the big city crowds. Parks and green spaces dot Clayton, making it ideal for those who cherish outdoor recreation
Wendell: A hidden gem in the Raleigh region, Wendell exudes a warm, small-town feel. Its tree-lined streets, historic homes, and friendly residents create a sense of belonging. Wendell's commitment to community engagement is evident in its numerous events, from farmers' markets to festive celebrations. For anyone seeking a quiet yet connected life, Wendell might be the perfect fit. The premier development in the Triangle is Wendell Falls which is a master planned development of apartments, single family homes, active adult sections, retail and restaurants and is 20 minutes from Raleigh.
In conclusion, while Raleigh and its immediate neighbors offer a myriad of experiences, the smaller towns of Selma, Fuquay-Varina, Clayton, and Wendell present a more intimate, community-centric lifestyle. Each town has its own charm, amenities, and appeal, ensuring that residents have a wealth of options to choose from when deciding on the perfect place to call home in North Carolina.
---
Raleigh's Climate: Enjoy four distinct seasons without extreme conditions.
Cost-Effective Living: Experience quality living without burning a hole in your pocket.
The Triangle's Vibrance: A mix of Raleigh, Durham, and surrounding towns offers diverse experiences.
Recreational Abundance: From arts to parks, Raleigh has it all.
Retiree-Friendly: Community events and a welcoming atmosphere cater to senior residents.
Expanding Horizons: Beyond Raleigh, towns like Apex and Fuquay Varina provide unique retirement experiences.
Embrace the golden years of retirement in a city that offers not just a place to live, but a place to thrive and relish life's moments. Raleigh awaits.
This post is brought to you by David O'Doherty, a licensed real estate agent since 2007 helping buyers and sellers in Clayton, NC and the Greater Triangle Area of North Carolina. He is committed to providing his clients with exceptional service and personalized attention throughout every step of the real estate process. If you're looking to buy or sell a property in Clayton, NC, or the surrounding areas or have any questions about the local real estate market, don't hesitate to contact David O'Doherty today. Call or Text (919) 601-2268 or email [email protected]