Selling Your Home During The Holidays
Posted by David O'Doherty on Saturday, October 28, 2023 at 8:51:36 AM
By David O'Doherty / October 28, 2023
Comment
Selling Your Home During the Holidays
The holiday season, with its festive ambiance and family gatherings, might not seem like the ideal time to sell your home. However, with the right approach, the holidays can offer unique advantages for sellers. In this post, we'll explore the benefits of selling during this season and provide tips to make your home stand out.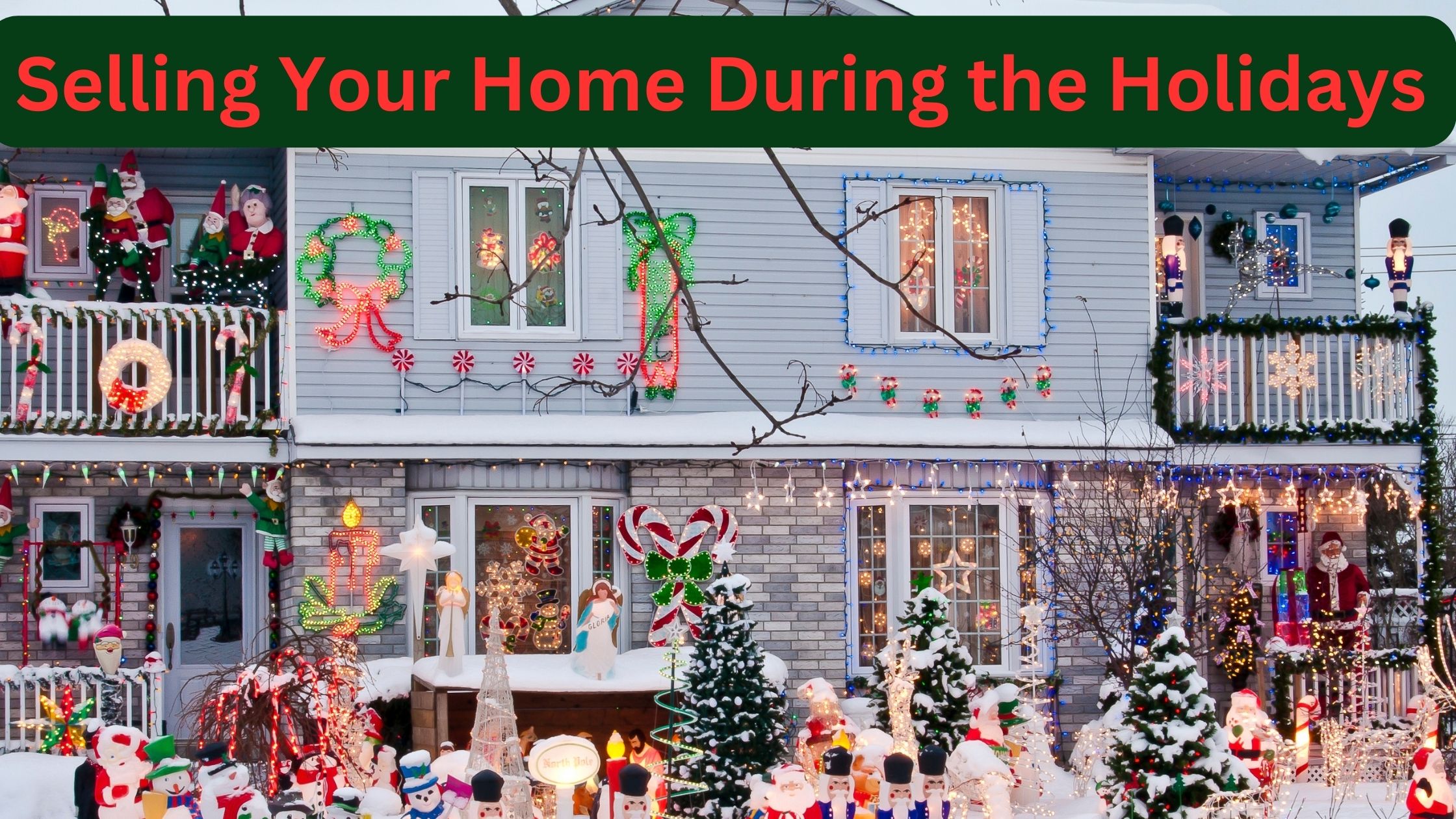 Some common questions homeowners ask are "when is the best time to sell a house"? Or "what month do most houses go on the market"? and while the spring and summer markets are typically the busiest months, the winter months can be a great time to sell a home. Regardless the times of the year when you need to sell, when you put your home on the market you still need to make your house the dream home for home buyers.
Homes for sale around the holidays have the added charm of holiday decor and while you certainly don't have to decorate for the holidays it might be that one home selling feature that some winter buyers will love.
1. Why Sell Your Home During the Holidays?
Less Competition: Fewer homes are typically listed during the holidays, which means less competition for you. Buyers have fewer options, making your property more likely to stand out.

Serious Buyers: Those who house hunt during the holidays are often more serious about buying. They might be relocating for a job or have other pressing reasons to move. So you may not have a bidding war situation but they don't always make for a smooth real estate transaction anyway.

Holiday Charm: Homes often look their best during the holidays, adorned with lights and decorations, creating a warm and inviting atmosphere.
2. Tips for Selling Your Home During the Holidays Time To Stage!
1. Embrace the Holiday Spirit, Tastefully
The holiday s are synonymous with warmth, joy, and a festive spirit. While it's a great idea to decorate your home to reflect this ambiance, it's essential to strike a balance to appeal to a broad range of potential buyers.
Neutral Decorations: Opt for decorations that are universally appealing and avoid overly religious or personalized items. Think of classic white lights, elegant wreaths, and simple ornaments that add a festive touch without being too specific.

Less is More: While you might usually go all out for the holidays, consider toning it down a bit when your home is on the market. A few well-placed decorations can often be more effective than an overwhelming display.

Staging with a Festive Twist: Incorporate holiday elements into your home staging. For instance, set your dining table for a holiday feast or display a cozy reading nook with a holiday-themed throw blanket and mug.
2. Highlight Your Home's Winter Features For The Homebuyer
As temperatures drop, certain features of your home become more appealing. Emphasizing these can make your property stand out to buyers looking for a cozy winter haven.
Fireplaces: If your home boasts a fireplace, make it a focal point. Light it for showings or have a photo of it ablaze in your listing. Highlight the comfort and energy efficiency it offers.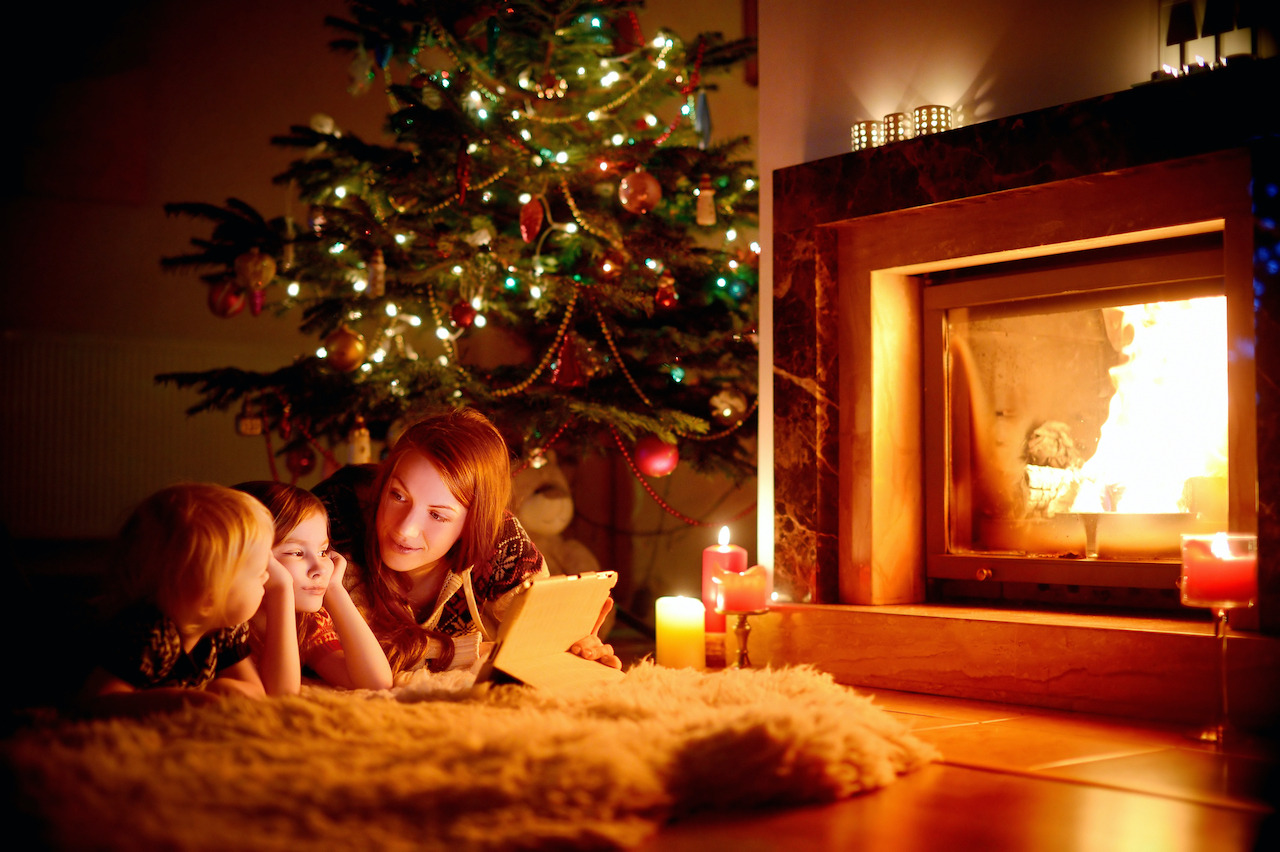 Insulation and Heating: Emphasize any upgrades or features that keep your home warm, such as double-paned windows, modern insulation, or an efficient heating system. These not only offer comfort but can also lead to savings on energy bills.

Winter Landscaping: If you have evergreen trees or plants that look beautiful in the snow, highlight them. A snowy landscape can be a selling point for those who love the winter aesthetic.
3. Ensure Accessibility When You Sell During The Holidays
Winter weather can sometimes be unpredictable, and the last thing you want is for buyers to be deterred by a snow-covered driveway or icy steps.
Clear Pathways: Regularly shovel snow and de-ice walkways, driveways, and entrances. This ensures safety for visitors and also demonstrates that you maintain your property well.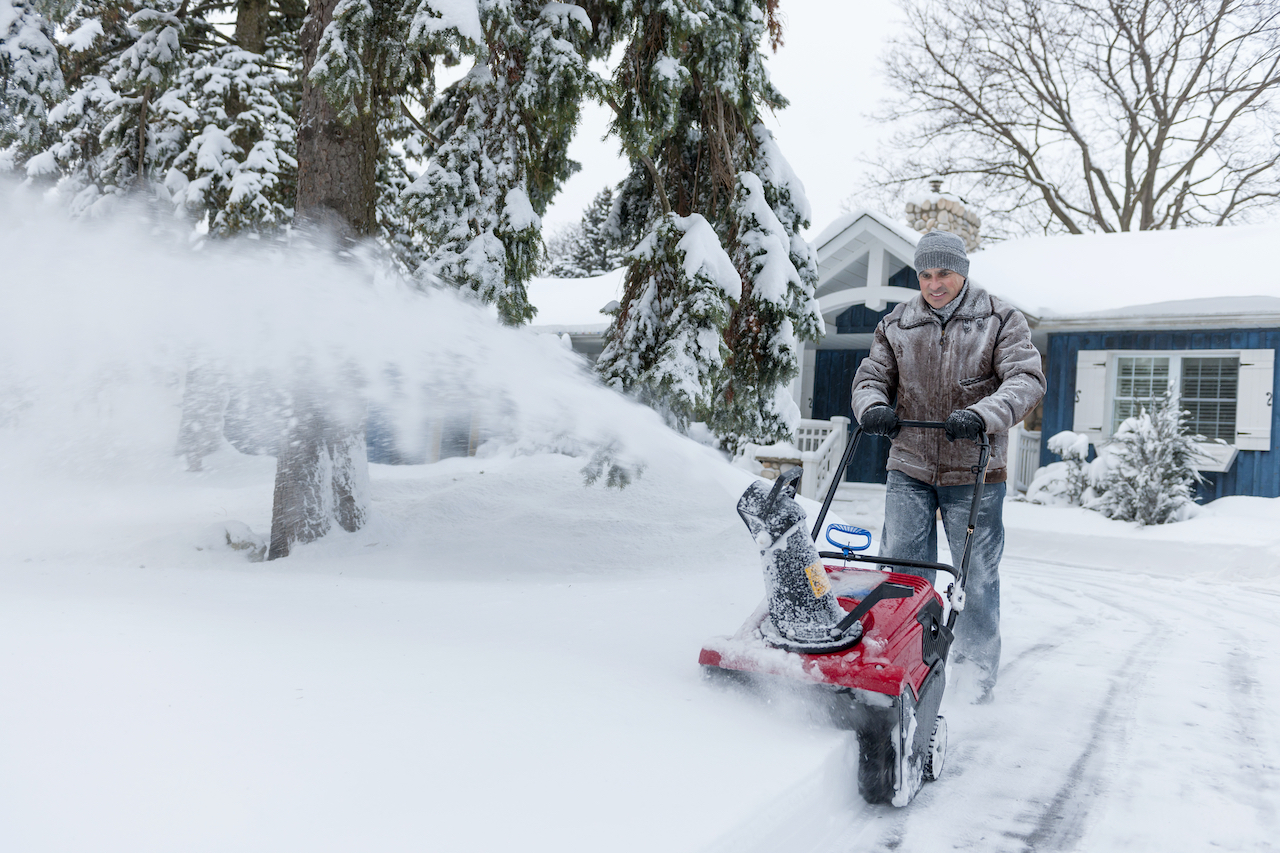 Outdoor Lighting: With shorter days, it's possible that some showings will occur in the dark. Ensure that the exterior of your home is well-lit so that buyers can safely navigate and also appreciate the beauty of your property.

Provide a Place for Wet Shoes and Coats: Set up a designated area for visitors to leave their wet shoes, boots, and coats. This not only prevents water and snow from being tracked into your home but also makes visitors feel welcome.
4. The Importance of Curb Appeal When You Put Your House On The Market
First impressions count, especially during the holidays Ensure your home's exterior is well-maintained, with clear pathways and a tidy yard. Add some simple holiday decorations, like a wreath on the door or string lights, to create a welcoming ambiance.
Use High-Quality Photos from Different Seasons
The visual appeal of a property is a significant factor in attracting serious buyers. While the holiday season has its unique charm, it's essential to give buyers a comprehensive view of what your home offers year-round.
Showcase Seasonal Beauty: Every season brings out a different aspect of your home. Spring might highlight your blooming garden, summer can show off your sunlit patio or pool, fall can emphasize the beautiful foliage around your property, and winter will, of course, showcase the cozy, festive atmosphere. By providing photos from various seasons, you allow buyers to visualize living in the home throughout the year.

Highlight Outdoor Spaces: If you have a garden, patio, deck, or any other outdoor space, show it off in its prime. A summer photo of a backyard BBQ or a spring picture of a garden in full bloom can be particularly enticing.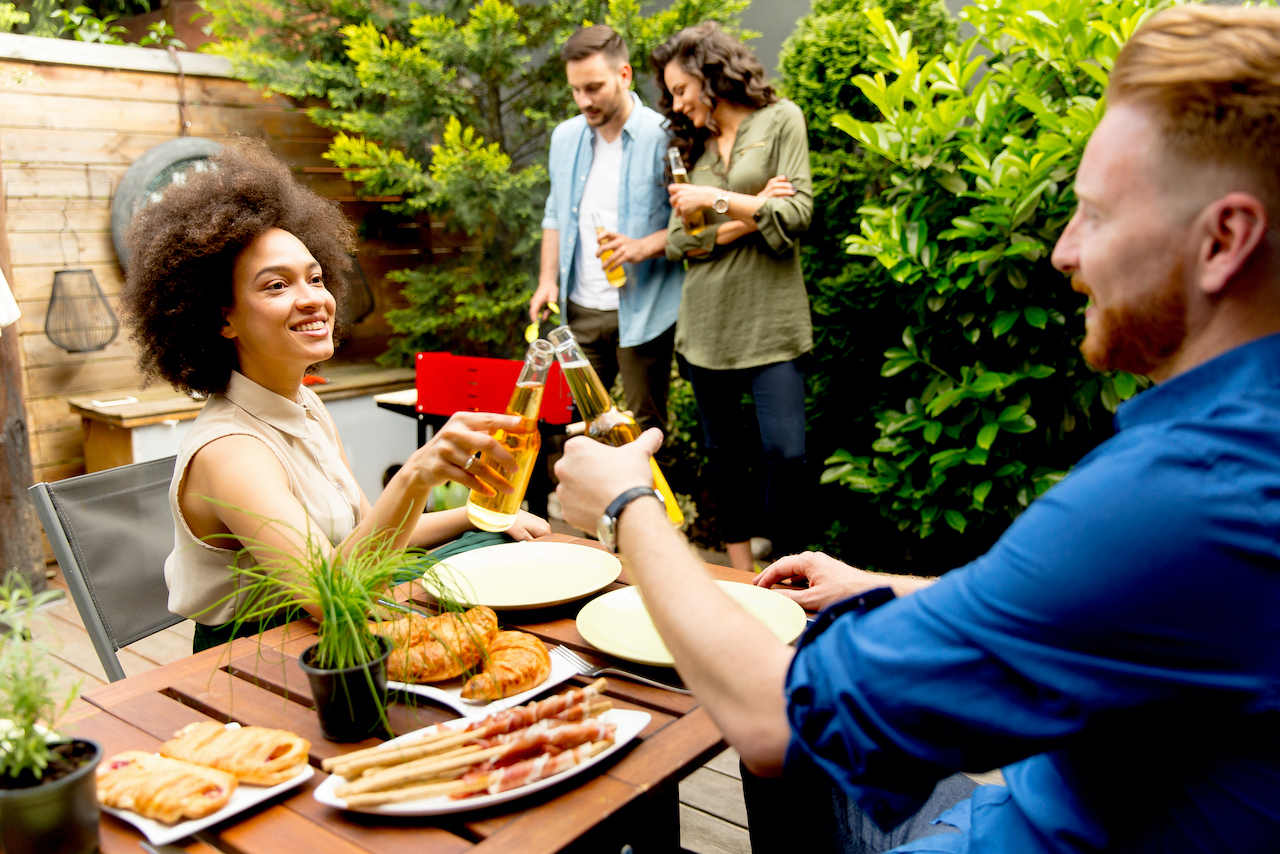 Indoor Perspectives: While exterior shots are crucial, don't forget the inside of your home. Capture sun-drenched interiors in the summer, the cozy ambiance of a fireplace in the winter, the fresh feel during spring, and the warm tones during fall. This gives buyers a sense of the home's atmosphere throughout the year.

Professional Photography: Consider investing in a professional photographer who can capture your home in the best light during different seasons. They'll have the equipment and expertise to highlight the best features of your property, making it stand out in listings.
Remember, photos are often the first impression buyers get of your home. By offering a diverse set of high-quality images from different seasons, you provide a comprehensive view of your property's year-round appeal, making it more attractive to all buyers.
5. Be Flexible with Showings These Could Be Serious Buyers
The holidays are a busy time for many, filled with family gatherings, events, and travel. Recognizing this and being accommodating with buyers can make a significant difference in how quickly your home sells.
Extended Showing Hours: With the days getting shorter and many holiday activities taking place in the evenings, consider extending your showing hours. This might mean allowing buyers to view your home later in the evening or earlier in the morning.

Weekend Availability: Weekends can be particularly hectic during the holidays but they're also a prime time for showings. Ensure your home is available for viewings on both Saturdays and Sundays to accommodate those who might be working during the week. It may be easier for you home sellers to have your agent hold an open house on the weekend.

Virtual Tours: Given the busy nature of the season and potential travel restrictions or concerns, offering virtual tours can be a game-changer. High-quality virtual tours allow buyers to explore your home from the comfort of theirs, making the initial screening process more convenient.

Open Communication: Stay in close contact with your real estate agent. They can relay feedback from previous showings and inform you of times when potential buyers are most likely to request a viewing. This way, you can be prepared and ensure your home is always showing-ready.

Holiday Breaks: If there are specific days or periods when you'd prefer not to have showings due to personal holiday events or commitments, communicate these in advance. While it's essential to be as accommodating as possible, it's also understandable to have a few blackout dates.
---
Being flexible and understanding of home buyers' schedules during the holidays can create a positive impression and increase the likelihood of receiving offers. It demonstrates your commitment to selling and can make the viewing process smoother for all parties involved.
6. Price Your Home To Sell
In a market that might see fewer buyers due to the holiday season, pricing your home correctly becomes even more crucial. A competitive price can make your property stand out and attract those serious buyers who are house hunting during the holidays.
Market Analysis: When it comes time to list your home work closely with your real estate agent to conduct a comprehensive market analysis. This will give you an understanding of how similar properties in your area are priced and how long they stay on the market.

Consider the Season: While it's essential to understand the broader market trends, also consider the unique aspects of selling during the holidays. Buyers during this time might be relocating for jobs or have other urgent reasons to settle quickly. A competitive price can appeal to their need for efficiency.

Avoid Overpricing: While it's tempting to price high and negotiate down, this strategy can backfire, especially during the holidays. An overpriced home might deter a serious buyer, leading to your property sitting on the market for longer than desired.
7. Offer Festive Incentives When It's Time To Sell
The holidays are all about giving, and offering special incentives can make your home more appealing to certain buyers. These festive bonuses can be the deciding factor for someone on the fence about making an offer.
Closing Costs: Consider covering a portion of the closing costs. This can be a significant incentive for buyers, as it reduces the amount they need to pay upfront. Buying a home during the holidays might put additional financial strain on house hunters.

Home Warranty: Offering a one-year home warranty can provide peace of mind to buyers. It assures them that if any major systems or appliances break down shortly after purchase, they won't be left with a hefty repair bill. Some warranty companies will cover the sellers before the home sale as well.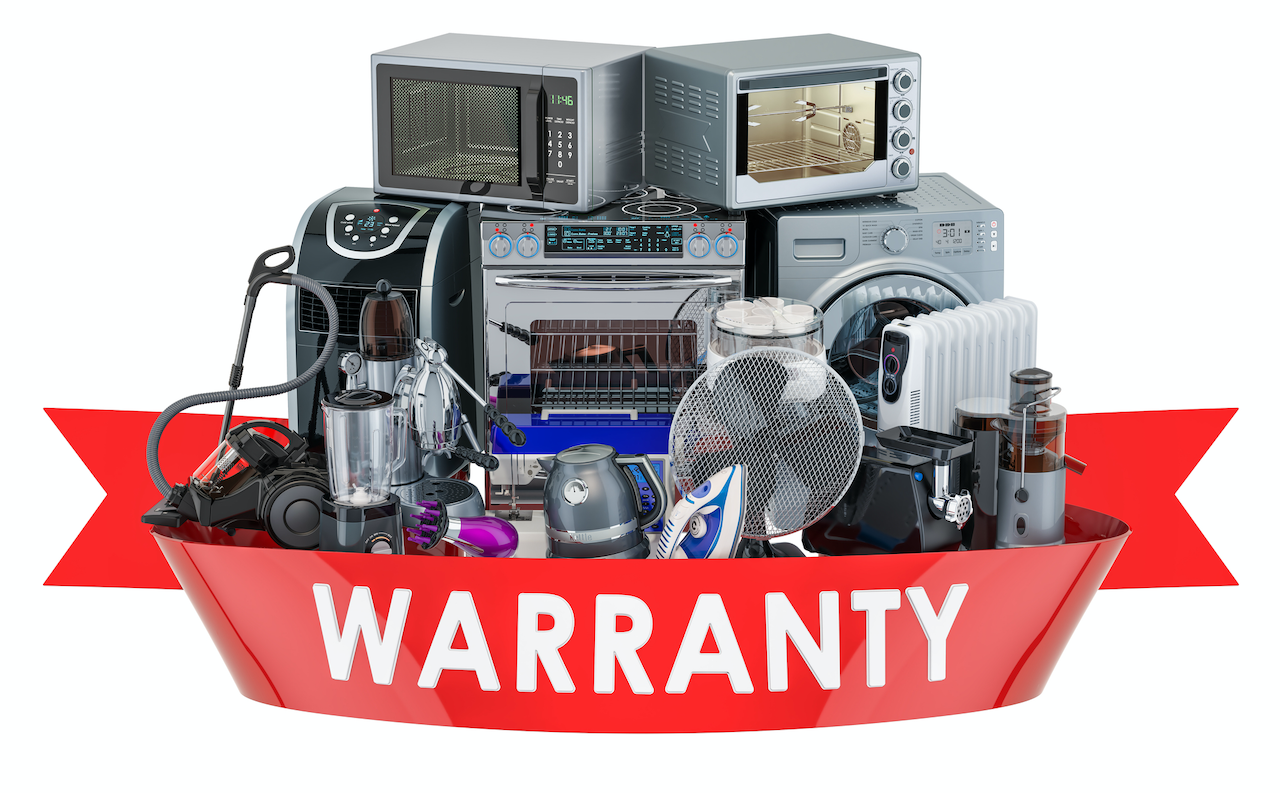 Holiday Bonuses: Think outside the box and offer unique holiday-themed incentives. This could be a gift card to a popular local retailer, a complimentary professional holiday home cleaning, or even a festive gift basket for the new homeowners to enjoy.

Flexible Closing Dates: Given the hustle and bustle of the holidays offering flexibility on the closing date can be a significant incentive. If possible, be prepared to work with the buyer's timeline, whether they want to close quickly or wait until after the New Year. Also keep in mind if your house is on the market during the holidays there are a number of bank holidays between Thanksgiving and New Year's when banks and attorney offices will be closed.
This post is brought to you by David O'Doherty, a licensed real estate agent since 2007 helping buyers and sellers in Clayton, NC and the Greater Triangle Area of North Carolina. He is committed to providing his clients with exceptional service and personalized attention throughout every step of the real estate process. If you're looking to buy or sell a property in Clayton, NC, or the surrounding areas or have any questions about the local real estate market, don't hesitate to contact David O'Doherty today. Call or Text (919) 601-2268 or email [email protected]