The Benefits Of Working With A Realtor
Posted by David O'Doherty on Wednesday, February 15, 2023 at 2:48:18 PM
By David O'Doherty / February 15, 2023
Comment
Why You Should Consider Hiring a Professional
Buying or selling a home is a major life event, and the process can be overwhelming, especially if you are a first-time home buyer. There are several benefits to working with a realtor that can make the experience much smoother, a little less stressful and has the potential to save you a lot of money.
In this blog post, we'll explore the main benefits of working with a real estate agent when it comes time to buying a home or if you are getting ready to sell your home. Firstly if you are a potential buyer and the home you found is listed with a real estate agent as most are, you are at a huge disadvantage if you are not working with a buyers agent. The home buying and selling process is complicated and can easily get derailed if an experienced real estate agent is not on both sides of the transaction. When it comes to buying a new construction home you may feel that the builders agent will be able to get you the best purchase price but in fact the opposite is true and having your own agent will more than likely get you a better price and or better concessions perhaps closing costs or appliances. Don't be afraid to tell them you want to hire a buyer's agent to represent you, in most cases the onsite agent would prefer that you have your own representation anyway.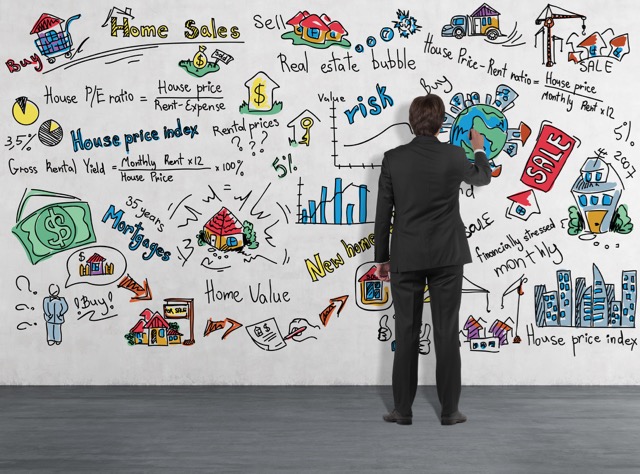 Market Expertise and Knowledge
Local Realtors should be experts in their real estate market and should be familiar with where the market trends are going, what neighborhoods are selling and where the newest homes are being built. With access to the latest information on listings in the MLS, real estate agents are able to set up detailed searches for buyers using the specific criteria of that buyer to find homes for sale. When you use a Realtor to assist you in your real estate journey as a buyer or seller you have a lot of useful tools at your disposal that should place you on the path to a successful closing. When weighing the pros and cons of hiring a real estate agent consider that most people buy or sell a home once or twice in their lifetime some maybe a handful of times throughout their lives. Now consider that a home purchase or sale is likely the largest financial transaction most people will be involved in their whole lives...wouldn't you want someone with experience, expertise and knowledge on your side.
The real estate market is usually characterized as either a sellers market where prices are rising there are fewer homes to choose from because of low inventory and there are more buyers than houses. A buyers market is when inventory levels are high and demand is low and to make their house more attractive sellers reduce the price and offer incentives. A stable home buying and selling marketplace is when there is an equal amount of home buyers and sellers. Regardless of what market you find yourself in, rest assured it will not last forever as like most, the real estate market is cyclical. In a stable market the buying process consists of looking at homes in your budget, going under contract, having a home inspection, going to the real estate lawyers office and getting the keys. For a seller it's consulting with their agent to determine the price, making any recommended improvements, getting access to the MLS and waiting for the right offer. The hard part is when the market is in flux or when it's shifting from a sellers market to a buyers market or vise versa, this is when you really need the right agent to complement your situation. Unless you're working with an experienced agent this can be a very frustrating time.
Professional Network of Resources
Realtors usually have a network of professionals that are typically hired in a real estate transaction. They include mortgage brokers, home inspectors, contractors, real estate attorneys who are essential to making the buying or selling process easier and more efficient. If you wish to sell a house the real estate agent you hire should be able to provide you with whatever tradesperson or service that may be needed. Professional photographers and stagers, painters and landscapers can be hired to help you sell your home and get you the best possible price. Using a Realtor to sell your home should give you access to the inner professional network of that agent and the resources they can provide.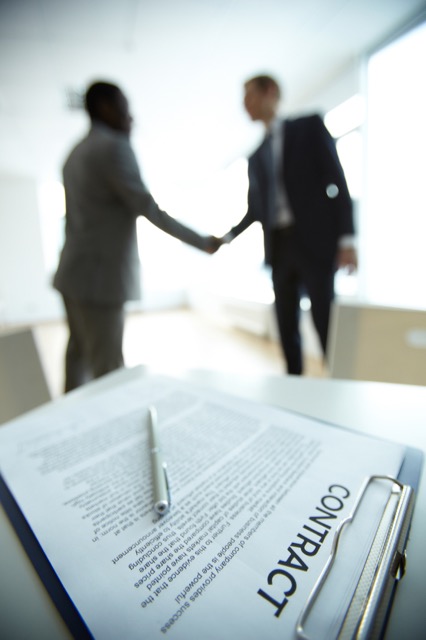 As homeowners we get so used to our homes that over time we stop noticing things, a scuffed baseboard, broken seal in a window, that spot where the dog sleeps! Active real estate agents across the country are used to coming into a home and offering a new set of eyes to what will be the most effective route to getting the house ready to sell. Finding the right agent is one of the most effective ways to get this done quickly and professionally. It can be difficult for some homeowners to hear that their home design ideas may not be to everybody's taste and the agent has to communicate that in as positive a way as possible but the goal of selling the house for top dollar must be the focus. This is where having a network of professionals is key, a second opinion from a professional painter with maybe some examples of other homes is a good start.
How many of us drive into our homes through the garage, see the Christmas wreath on the front door in March and decide today's the day that's coming down! Same idea here with the landscaping and exterior look of the home. The most important part to get right is the curb appeal, not only for potential buyers who show up but even before the pictures are taken. Does the house need a pressure washer to come out, how is the lawn and mulch looking, it might be familiar to us but it may not pass when it comes time to sell. Real estate agents can help you find the right people to handle various aspects of the process, and they can ensure that everything is done in a timely and professional manner.
Experience With The Negotiating Process
Negotiating is a critical aspect of the buying or selling process, and it can be difficult to know what to say or do when it comes time to making an offer or countering an offer. While the price of the home is extremely important, it is only one of many aspects to a real estate transaction. Working with real estate agents you will find that they can act as a buffer between buyer and seller. It is only natural for both parties to occasionally disagree on some part of the deal and it is the agent's job as a negotiator to ensure that a concern of either party be resolved amicably. Sometimes emotions can run high in a real estate transaction and a lot of real estate deals likely would never happen if it wasn't for experienced realtors and real estate professionals nudging the process along.
Agreeing on a sales price for a home is just the first step in the negotiating process and believe it or not sometimes the easiest decision to make. The hard part often comes after the contract is signed, there are dates to consider, repairs to be agreed upon, deadline extensions and personal property requests which all come up on a regular basis. Anyone of which could scuttle the deal and the real estate industry has plenty of examples for you. Experienced agents must have effective communication tools when it comes time to actually purchase or sell and should help you navigate the process to ensure that you get the best possible outcome. They can not only help you determine a fair price but also make informed decisions throughout the buying or selling process. What repairs should you ask the seller to make, are you willing to lose a deposit over a repair or as a seller do you risk losing a buyer and putting the house back on the market over a $500-$1000 handyman bill. These are very common situations that arise in real estate transactions and it is vital to have a third party with experience to advise and provide solutions to resolve these issues that could end a sale.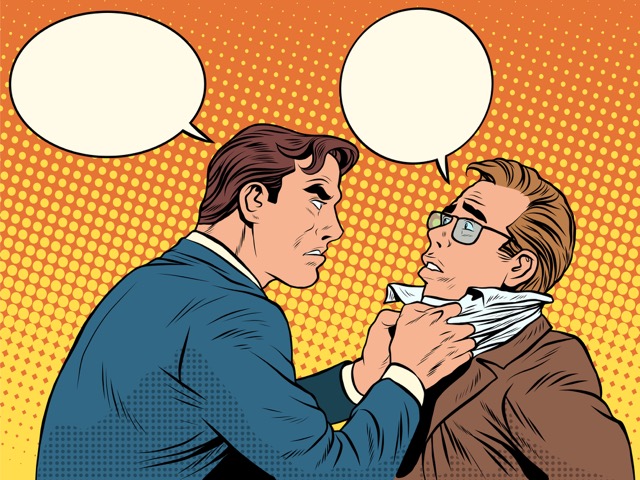 New construction is not immune to these situations either and anyone who has been faced with a builder who refused to make repairs or correct an obvious fault will tell you it is a horrible experience. So ask your agent before you buy a new house, have they done business with this builder, would they buy a home from them? That builders contract you're about to sign is written entirely for their benefit and they don't always contain wording that would favor the buyer, so if there is a warranty problem that the builder won't fix there is not a lot you can do about it that isn't going to cost you time and money. On the other hand working with a highly regarded builder who first of all wouldn't sell a house unless it was perfect. Is more than happy to correct an issue even after the sale is complete, is a great experience. Find a builder who does that, ask your agent before you actually purchase a home. It is easy to be confused with many of the decisions involved in the home purchase, have someone to guide you who works for you.
Saving You Time While Saving You Money
Buying or selling a home is a time-consuming process, and trying to handle everything on your own can be overwhelming. Luckily in today's world a lot of the initial home search and market research can be done online. The multiple listing service available when you use a real estate agent can fire out listings every 15 minutes to buyers across the country. Getting your real estate agent to help define your home search will save you time by only sending homes that work for your situation. Number of bedrooms, size of the lot, location, price, I always advise clients to make a list of 'must haves' and 'would likes' as they begin the home search. A list of 'must haves' that you compile by yourself if buying alone or with the partner in the process eliminates all the homes that you might have spent driving to see only to realize they don't work.
If a first floor owner's suite is a must have, your agent should only send you homes with a first floor master suite. If you absolutely need four bedrooms, don't look at three bedroom homes. If the HOA won't allow you to park your work truck in the driveway and it won't fit in the garage, find another neighborhood. Not only are you saving time and gas money you are potentially missing out on the right one which gets sold to someone else. You may find that a must have is actually more of a would like in which case you increase your odds of finding a home sooner. Maybe the house in it's current layout doesn't work but all the other boxes are checked off, is there a way to create more space add an extra bedroom, a larger kitchen. Having an agent who can do the research for you, offer suggestions, point out the possibilities could be a huge time and money save in your home buying pursuits. Don't just assume you'll be able to do whatever you like to the house to make it yours either, there are all kinds of rules and restrictions imposed by each municipality and you need to know ahead of time.
Realtors can help save you time by handling many of the administrative tasks, such as scheduling viewings, organizing paperwork, and conducting negotiations on your behalf. This can allow you to focus on other aspects of your life while your realtor handles the details of the real estate transaction.
Professional Representation
Working with a realtor means that you have a professional representative who is working on your behalf. Realtors are committed to their clients and will do everything in their power to ensure that the buying or selling process goes smoothly. They can provide you with guidance and support throughout the process and can help protect your interests and ensure that you get the best possible outcome. A real estate agent's professional reputation is critical for their success as a real estate agent. An agent's reputation will determine the amount of referrals and repeat clients they obtain, as well as the quality of leads they receive from other agents. A good reputation will often dictate the kinds of listings an agent can obtain and the types of deals that they can successfully negotiate. It is important for agents to build relationships with clients, colleagues, and industry partners in order to maintain a good professional reputation. Agents should strive to be honest, reliable, and knowledgeable in order to ensure their clients have a positive experience when working with them. Additionally, agents should make sure that they keep up with market trends and changes in order to provide their clients with the best service possible. Maintaining a good professional reputation through these practices will help ensure an agent's continued success in the real estate industry.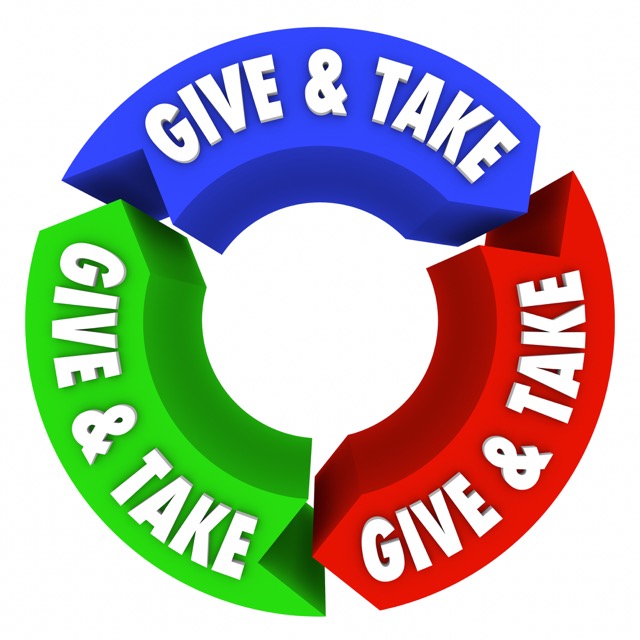 In conclusion, working with a realtor has many benefits that can make the buying or selling process easier, more efficient, and less stressful. Realtors have the knowledge, expertise, and experience to help you navigate the complexities of the real estate market, and they can provide you with the guidance and support you need to make informed decisions. If you are considering buying or selling a home, consider hiring a realtor to help you make the process a success. We would love the opportunity to be that real estate agent for you, so please reach out if we can be of assistance.