Top Ten Things To Look For In A Neighborhood
Posted by David O'Doherty on Monday, January 23, 2023 at 5:16:39 PM
By David O'Doherty / January 23, 2023
Comment


Top Ten Things to Look for in a Neighborhood
Safety Of The Neighborhood - Crime Rate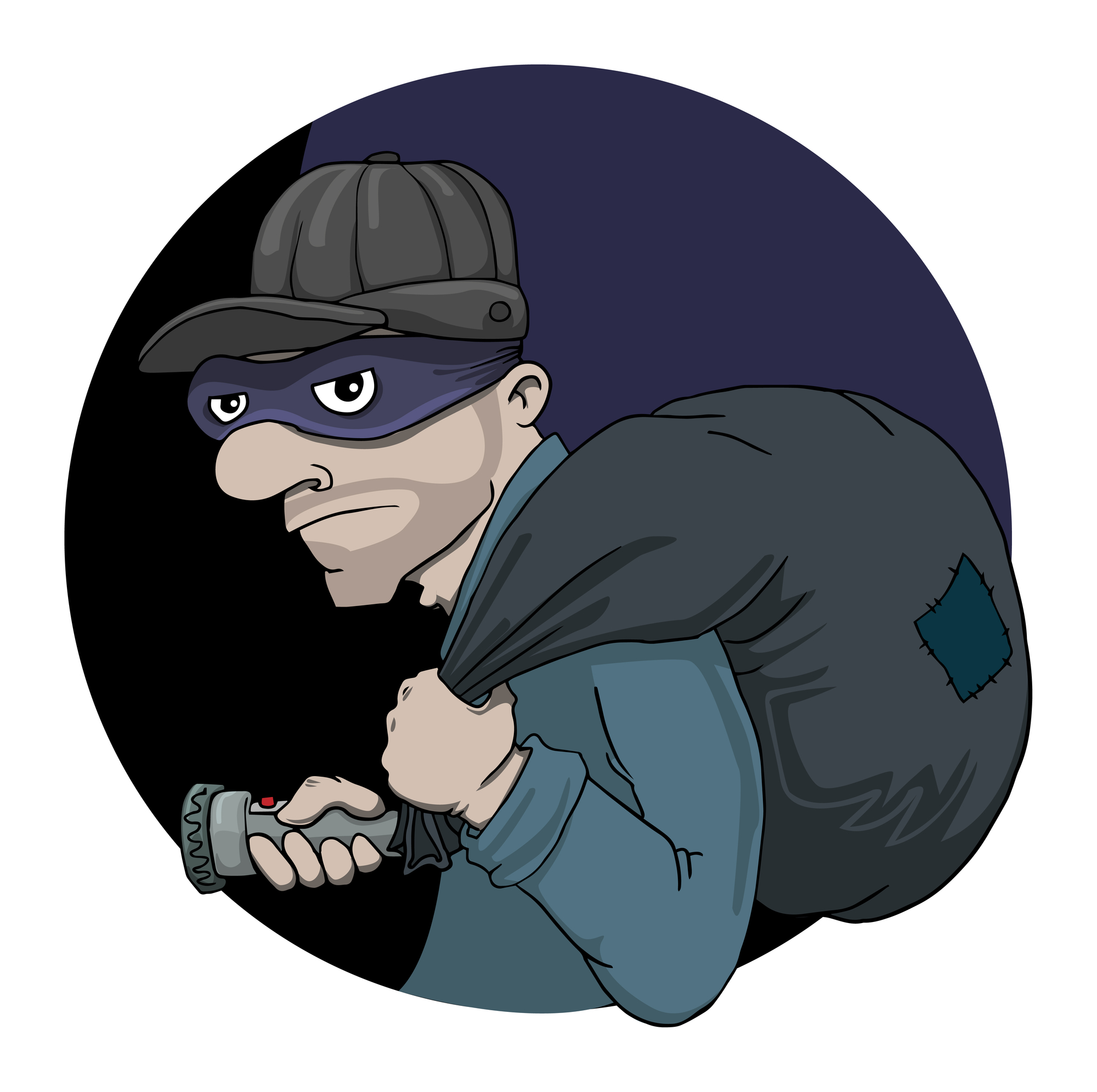 The safety of a neighborhood is undoubtedly one of the most important things to consider when choosing a place to live. Crime statistics can be found online for most cities, towns and counties in America and while they will provide important information they should not be relied on exclusively. Future residents should do their own due diligence when it comes to the safety of a potential new neighborhood and low crime rates. Google it, your home search probably started on Google, it is where we all go to find a home ! Google the neighborhood, the street name and surrounding streets and do a search of the address of a home that you're considering making an offer on.
Contact the local police department or law enforcement office and find out what crime rate they have, if this is an important consideration for you. . Find out from the HOA if there is a neighborhood watch program or community policing and if so speak to the residents who are involved. It's impossible for any neighborhood to be entirely free of every crime and even the best neighborhoods can fall victim to some sort of crime if only minor. A neighborhood with well lit streets, lack of hiding spaces such as overgrown or wooded lots and plenty of surveillance cameras on front porches may be a deterrent to would-be criminals.
Be sure to change the locks on your new house as soon as you move in, especially if the property was ever a rental.
Good Schools- School District
Schools are always one of the top things to look for in a neighborhood, even if you don't have kids. Homes in a good school district are in high demand and in cases where the school district is highly sought after, homeowners can usually get a premium as home values tend to increase when it comes time to sell. So if schools are important to you because you have school age children and they're going to public school you'll first want to find out what schools service the neighborhood. Some school districts use a map based system to determine what subdivisions and homes go to what schools. Other districts use zip codes or proximity but if the schools are at capacity, the next school with available spots becomes the school for that address.
There are a number of websites that rank schools and offer but the best way to find out about a school is to stop by and visit with the principal, administrator and possibly speak to some teachers. Parents are the best resource and it's a good idea to speak to as many as possible and get a consensus opinion of the school. You may find if you're moving to an established older neighborhood that the local schools will be older and may not have the amenities and facilities of a newer district. It's not to say those schools are any worse, it would just depend on your requirements, sports facilities for example might be lacking in an older school. In certain parts of the country where a neighborhood could be many thousands of homes you'll typically find all levels of schools in the neighborhood, possibly within walking or biking distance.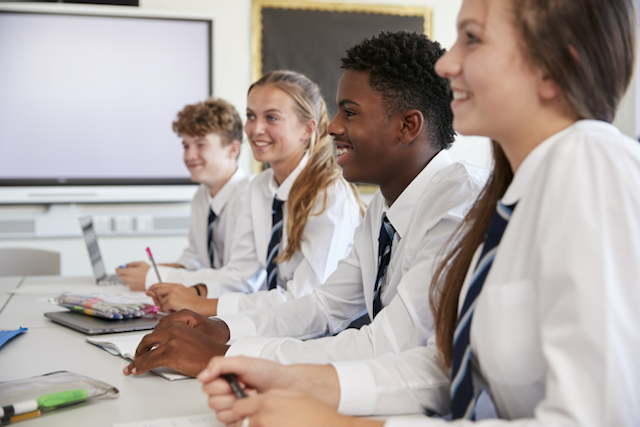 Private schools and charter schools are becoming increasingly popular and many neighborhoods will be in proximity to one or the other. They are all different and each offer different curriculum, courses and activities for students. There will be a cost involved in a private school and transportation how they get to school is often the responsibility of the student's caregiver.
Community colleges are increasingly becoming the choice of students leaving high school and even before leaving with students taking early college classes while still in high school and participating in classes related to any number of subjects and trades at the community college level. Proximity to colleges and universities while maybe not a direct influence on a neighborhood will certainly create demand. Parents going back to get an MBA after the kids are in school. Parents moving to an area after their kids went to college and never came home. Employers relocating to where the talent is are all factors that come into play in what makes the perfect neighborhood thrive.
Neighborhood Amenities
What sort of amenities does the neighborhood and more likely the town or area in general offer? Is there a pool, clubhouse, fitness center, nearby parks. Depending on the size of the neighborhood you will find that the amenities offered can be wide ranging. Generally speaking the larger the neighborhood the more likely it is that there will be a pool and maybe a playground so have your realtor check to see and give you a better sense of each one. Once the neighborhood gets to be more of a development size it's possible there could be a fitness center, tennis courts or possibly walking trails and picnic areas. A planned development which would have a wide range of housing options, from single family homes, townhomes, apartments will likely offer additional amenities such as a supermarket, retail stores and restaurants. Medical offices, dentists, veterinarian practices and sections used for commercial development can often be found in neighborhoods such as these.
Walkability Of The Neighborhood - Sidewalks
Any neighborhood of a certain size is likely to have sidewalks and possible walking trails. Many people these days are looking for the multiple convenience and health benefits of being able to walk on a daily basis right from their front door. What is within walking distance if you find the perfect house? Unless you live in a city, your chosen neighborhood should fit with your lifestyle and if walking is in your plan and every family is different then make sure it provides acces to foot paths and trails.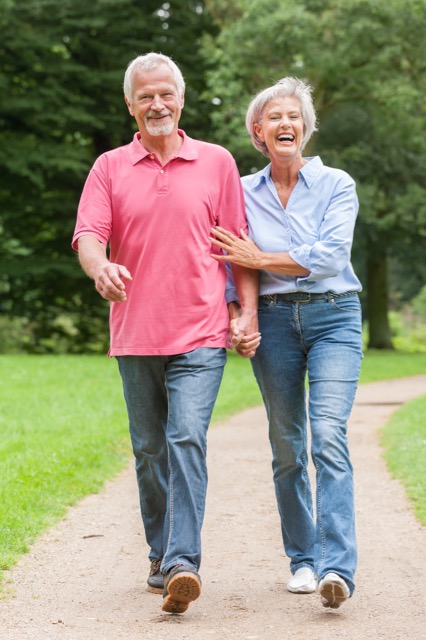 A neighborhood trail system allows residents the chance to meet the neighbors, maybe walk to the store or restaurants and leave the car in the garage for a change. It's common to see every generation out walking when trails and sidewalks are part of the neighborhood. Walking distance to the grocery store, schools, gym may be an important factor to consider. Bike riding is hugely popular at all levels and while the hard core rider thinks nothing of cycling along narrow country roads, a designated bike /walking path is more agreeable to most. Interconnecting walkways between neighborhoods, counties and towns can provide a wide variety of routes and different experiences when undertaken.
Accessibility How Is Public Transportation And The Commute To Work
Is public transportation available and how close is it to the neighborhood? Suburban neighborhoods usually fall into two categories, either they're near a highway or they're not. When you have to commute to work you'll want to drive around especially around rush hour as you'll want your home to have easy access to the highways that take you there. Look for a neighborhood where a simple task like running errands at different times of the day is easy to accomplish e Unfortunately the highways tend to come after the houses are built or they get widened and lanes added to deal with the extra traffic. But forward planning in and around larger cities has in some cases been better prepared with a highway system in place to handle the inevitable growth in commuters. Light rail transit systems in urban centers are popular but getting them to the suburban surrounding towns has always been an issue. City and local bus routes vary throughout the country and depending on where you live you may find this a viable transport option.
How Close To Work And School Is The Neighborhood
When companies choose to re-locate or open a manufacturing plant or office campus they need to have workers close by and so neighborhoods get built to support the company workforce. This in turn becomes one of the top things to consider in a neighborhood is the commute time to work. Choosing the best neighborhood in a suburban setting can often require a car and highway system to get to work unless public transportation is available. Manufacturing companies often relocate where similar industries or comparable industries are set up. Take for example a car plant opening is usually followed by multiple suppliers and auxiliary companies opening facilities nearby. Office campus life is common to many employees for the same reason, the shared infrastructure creates a hub for companies who want to be close to similar industries. The local chamber of commerce will give you a better idea of what is happening now and what is planned. A visit to the local planning office can also be useful.
Environmental Quality Of The Neighborhood
The air we breathe, the water we drink, and the quality of the environment around us is extremely important these days. As the stories of droughts, floods and crumbling municipal infrastructure become more and more frequent, it's wise to take a moment to research the environment when you are looking for the right home. What industries are located nearby and what are the environmental effects from their operation. What does the future hold for the surrounding areas, are there plans for large scale construction, mining, farming, landfill operations in the future? Have any licenses been issued and what are the natural resources available near your community that may be called upon in the future.
Local municipalities have the responsibility to provide the types of services needed such as water and sewer, sometimes trash collection, road maintenance etc. and these services cost a lot of money and require planning for future growth to avoid overloading the system. Noise pollution is expected in areas of intense industry, airports, along major highways but even a two lane road if busy enough and close enough can be cause for concern. When choosing a neighborhood for your family to buy a house of the many things to consider the environment aspect should be a top priority if you plan to start a family or if you're planning to have kids.
The Right Neighborhood Will Have A Sense Of Community
Having a sense of community can be a major influence on how you chose the right neighborhood. Some people are happy being alone but most of the time we enjoy being part of a community and sharing a connection with neighbors and friends. How involved you get is an individual choice and so the more community focused activities, clubs, events available is important and can make all the difference especially to folks moving to a new part of the country.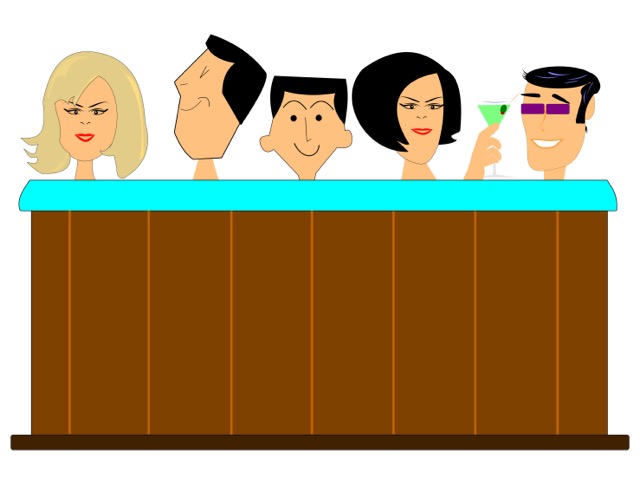 Book clubs, happy hours, exercise classes, local tours are just some of the many ways a neighborhood can form a sense of community and connect residents with like minded pastimes. The active adult communities have mastered the art of making everyone or at least providing everyone with the opportunity to participate with something they enjoy. Sports either for kids or adults are a great way to foster a sense of community as the neighborhood rallies behind the local soccer or baseball team. Golf communities holding regular tournaments connect neighbors and local residents.
Affordable Housing Options
The rapid rise in housing costs seen over the last few years has priced people out of neighborhoods once considered affordable. Most areas of the country with an influx of people have experienced a housing shortage which in turn leads to higher prices as buyers compete and bidding wars ensue. The result is a lack of affordable housing options across the board. As people are forced to move from high demand urban centers to suburban areas the demand increases there also, so the usually affordable traditional starter home is now priced out of reach of many. Supply and demand issues will continue to be a factor until a more balanced housing market returns. In the meantime where do you go for affordable housing options? The answer is usually to either move further away from high growth areas, settle on a smaller home or perhaps a townhome or condo instead of a single family. Rent prices no longer seem to make the case for renting instead of buying as rents are as much as mortgages these days.
Property Taxes, Insurance & Expenses
One of the main reasons people move out of state is property taxes. When the taxes get that high that it becomes unaffordable to stay regardless of the property value people start looking at other options. Housing costs in general need to be looked at in total, not just mortgage and HOA dues but every payment each month. Insurance rates are going up and in some cases dramatically. If you are looking at a community in a coastal region they tend to have higher rates so be sure to know exactly what insurance will cost and are there any plans to increase the costs. Another factor to consider is if food insurance is needed for homes in that area as this is another cost that may have to be added if the property is in a flood plain. HOA assessments in single family neighborhoods are not very common but it is important to check in case of future development and find out whether you would be affected.
In Conclusion- Finding The Right Neighborhood
When looking for a subdivision for your unique situation, you'll know if the feel of the neighborhood is what you're looking for and a good indicator when searching for the neighborhood and involvement in the community you choose. There are going to be compromises one has to make, so a list of priorities should be where you start. Look to the future in your research and discover what is planned, what is in the works and see if that coincides with what your living situation may be like in one, five, ten years time. Talk to the current residents where you're considering and you'll be sure to find the pros and cons of living there. Drive around the area and look for places that fit the style you like.
Please feel free to reach out if you have any questions or if you need help discovering the place you'd like to call home that'd be right for you. We would love to be the real estate agent who helps you buy a home in a great neighborhood.
Here is a link to another article called 7 things every homebuyer should check for themselves.