Why North Carolina is One of the Fastest Growing States in the Country
Posted by David O'Doherty on Tuesday, August 29, 2023 at 3:59:13 PM
By David O'Doherty / August 29, 2023
Comment

From its picturesque beaches of the Outer Banks to the majestic peaks of the Appalachians, North Carolina has long been heralded for its natural beauty. Yet, in recent years, the Tar Heel State has gained recognition for something other than its landscapes: its rapidly growing population. Let's dive into the factors that are making North Carolina one of the fastest-growing states in the country. The population grew 1.3 % from July 1 2021 - July 1 2022 according to the Office of State Budget & Management .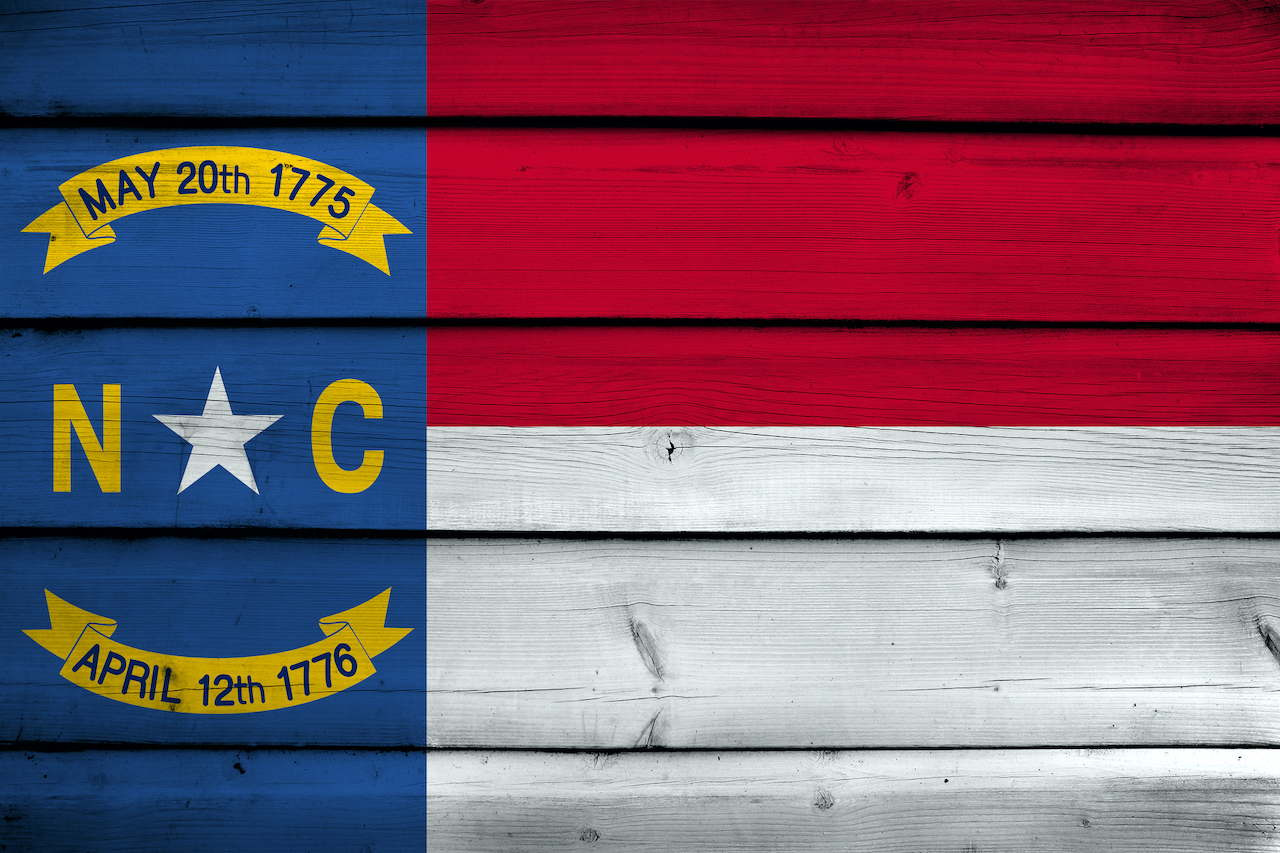 The population increase was primarily from folks moving to North Carolina from other states who account for 100,000 while net international migration added to the population growth by roughly 26,000. The births of roughly 122,000 made up the remaining population increase. Now the ninth most populous state of the 50 states according to the census bureau, the data shows North Carolina gained the third largest in domestic migration after Texas and Florida. The State Demographer office has population estimates going out to 2050 where you can see the counties with historically low population have added more people in nearly every situation. The census population gains in certain counties such as Wake and Mecklenburg shows a sizable uptick in population growth. Census data showing population growth last year compared to
1. North Carolina Has A Diverse Economy
North Carolina is often touted for its dynamic and multifaceted economy, and recent developments only underscore this claim.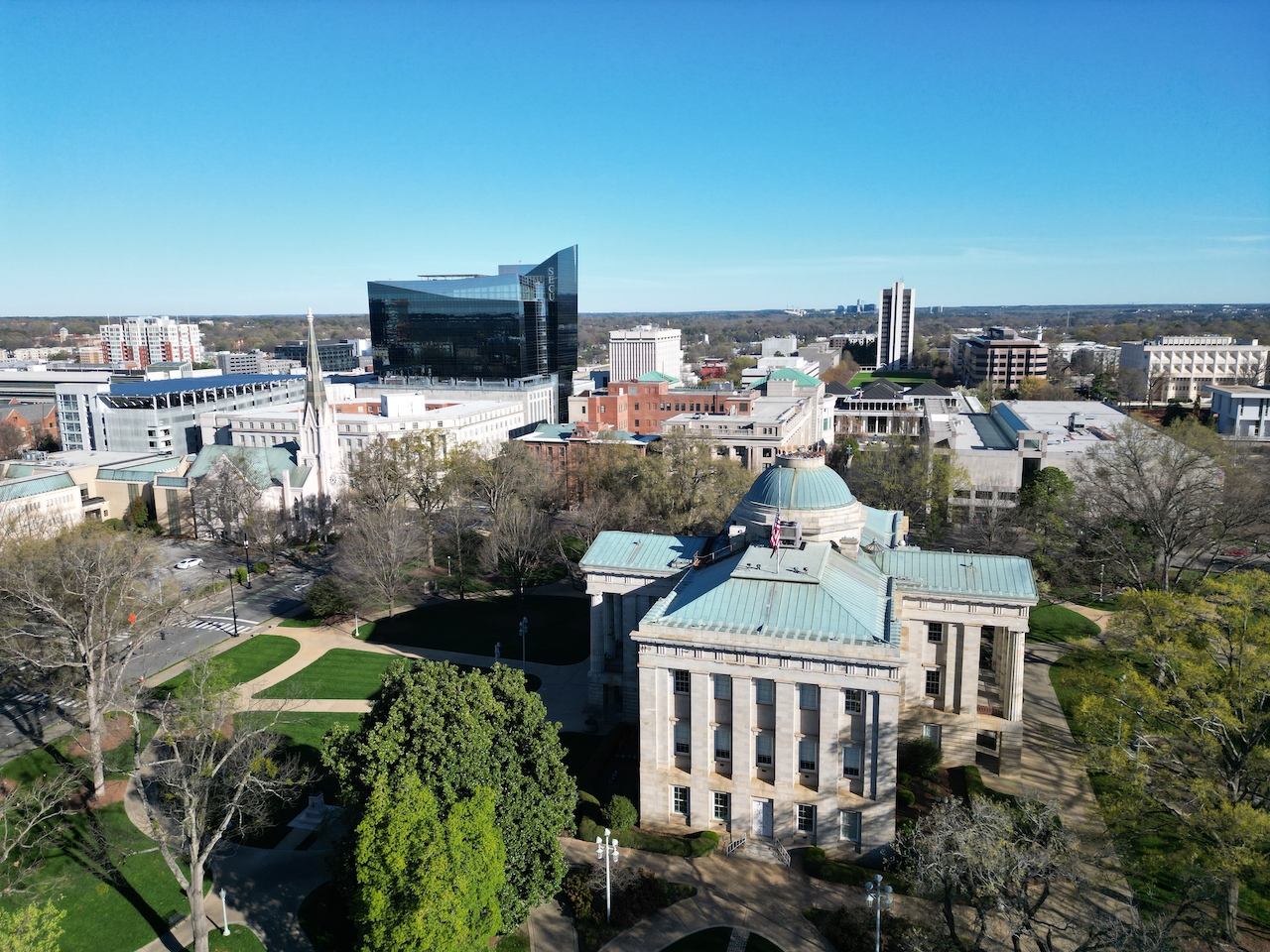 Tech and Research: Research Triangle Park, located between Raleigh, Durham, and Chapel Hill, is one of the most prominent high-tech research and development parks in the United States. Housing hundreds of companies, it's a focal point for jobs in tech, pharmaceuticals, and biotech, and acts as a magnet for skilled professionals worldwide. In 2022 - 2023 the tech giants Apple, Meta, and Google are continuing to expand their footprint in and around the park adding to the state's growth in high paying tech jobs which has fueled housing growth in the surround towns.

Financial Hub: Charlotte, known as the "Wall Street of the South," is the second-largest banking center in the United States after New York City. This bustling city plays host to the headquarters of Bank of America and the East Coast operations of Wells Fargo.

Automotive and Manufacturing: A noteworthy addition to North Carolina's economic fabric has been its attraction for international automotive companies. For instance, VinFast, a Vietnamese automotive brand, has chosen North Carolina for its first American factory. Furthermore, in 2021 Toyota announced plans to build a major battery manufacturing plant in the state. These developments not only generate jobs but also position North Carolina as a pivotal player in the evolving automotive and green energy sectors.

Education and Innovation: Major universities in the state, such as Duke, UNC-Chapel Hill, and NC State, not only educate the next generation but also foster a culture of research and innovation. Their presence attracts businesses looking to tap into fresh talent and groundbreaking research.
The confluence of these industries and the state's pro-business policies create an environment ripe for economic diversification and growth. This vibrant mix ensures that North Carolina remains resilient against economic downturns and can offer a broad range of job opportunities for its residents. The uptick in population growth last few years compared to the prior few when North Carolina's population grew modestly can be attributed to the economic conditions currently in play.
2. Affordable Living with Geographical Diversity
North Carolina's topography is as varied as its economic opportunities, and this unique blend plays a pivotal role in its affordable living offerings.
Urban Centers: Cities like Raleigh, Durham, and Charlotte have witnessed a rise in popularity and, consequently, in housing prices. However, when juxtaposed with major metropolitan areas on the East and West Coasts, they remain competitively affordable. These cities offer the perks of urban living — diverse dining options, cultural attractions, and a pulsating nightlife — without the exorbitant price tag often associated with cities like New York or San Francisco.

Coastal Allure: To the east, NC boasts an expansive coastline, with towns like Wilmington, Outer Banks, and New Bern offering serene beachfront properties. These areas provide a laid-back lifestyle where residents can enjoy the Atlantic breeze, partake in water sports, or simply relish the tranquility of coastal living. While waterfront properties are typically pricier, many areas in coastal NC remain more affordable than similar regions in other states.

Mountain Living: On the western front, the state is home to the Appalachian Mountains, with towns like Asheville, Boone, and Hendersonville nestled amidst its peaks. These areas provide a respite from the hustle and bustle of city life. Residents can immerse themselves in nature, enjoying activities like hiking, mountain biking, and winter sports. The mountain regions also offer a range of housing options, from quaint cabins to sprawling estates, often at prices that provide more value per square foot than urban centers. 2021 and 2022 saw a lot of North Carolinians both travel to and move to the mountains, the pandemic was behind this increase.

Rural and Suburban Options: In between the mountains and the coast, the state offers a blend of suburban communities and rural landscapes. These areas often have larger plots of land available, providing families with space to grow, at prices that are often surprisingly accessible.
This geographical diversity means NC can cater to a plethora of lifestyles and budgets. Whether you dream of waking up to a mountain vista, the sound of waves, or the buzz of a city, there's a place here that fits the bill — and it's likely more affordable than you'd expect...for now!
3. Educational Institutions Attracting International Migration
The state's dedication to education is evident not just in its institutions' caliber but also in the diverse educational opportunities it offers across the state. Here's a more detailed look:
Research Powerhouses: At the heart of the state's academic prowess is the renowned Research Triangle, encompassing three major research universities:

Duke University in Durham, known for its esteemed medical school and groundbreaking health research.
University of North Carolina at Chapel Hill, one of the oldest public universities in the U.S., renowned for its programs in business, law, and the arts.
NC State University recognized for its engineering, agriculture, and textiles programs.

This trio not only brings in students from around the globe but also fosters a culture of innovation, collaboration, and academic excellence.

Broad Educational Network: Apart from the big names, NC boasts a network of 16 public universities, numerous private institutions, and community colleges. Schools like Wake Forest University, Davidson College, and Appalachian State University further enhance the state's academic reputation.

Community and Technical Colleges: Recognizing the importance of vocational and technical skills, NC offers robust programs through its community colleges. These institutions play a vital role in preparing students for the workforce and providing pathways to higher education.

K-12 Excellence: North Carolina's commitment to education isn't limited to higher ed. The state has been consistently working on improving its K-12 public education system. Magnet schools, charter schools, and specialized programs ensure that students receive a quality foundation from a young age.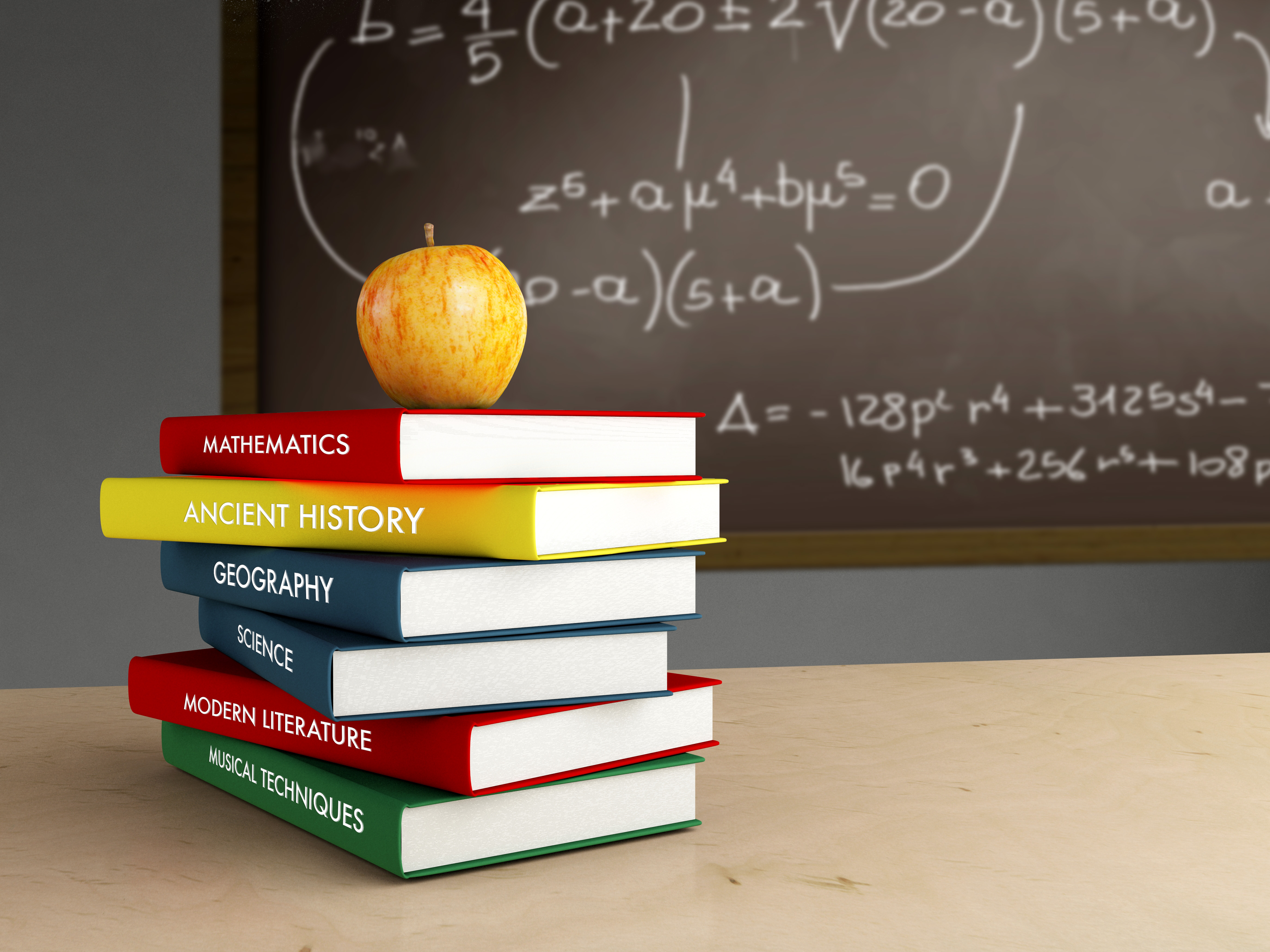 Cultural and Academic Festivals: Events like the North Carolina Science Festival and various literary festivals foster a love for learning beyond the classroom. These events provide avenues for students and the general public to engage with academic topics in fun and interactive ways.

Economic Impact: The state's institutions don't just educate; they stimulate the economy. They attract research grants, foster startups through incubator programs, and generate tourism through college sports and other events.
4. Cultural and Recreational Attractions: A Blend of History, Art, and Nature
North Carolina, with its rich history and diverse landscapes, offers a vast array of cultural and recreational opportunities. From the legacy of the first flight to the rhythm of bluegrass music, here's a look at what the state offers:
Historical Significance: North Carolina is a state steeped in history. The historic town of Bath, Roanoke Island (famous for the "Lost Colony"), and the Wright Brothers National Memorial in Kitty Hawk—where the first flight took place—are just a few examples. These sites not only serve as educational tools but also as reminders of the state's pivotal role in the nation's story.
Artistic Endeavors: The state has a vibrant arts scene. Cities like Asheville are renowned for their bohemian art culture, with galleries, murals, and public art installations aplenty. The NC Museum of Art and the Mint Museum in Charlotte showcase both local and international art and are among the nation's finest. Furthermore, events like the American Dance Festival in Durham celebrate the state's artistic diversity.

Musical Roots: Music is integral to NC's cultural fabric. Whether it's the traditional bluegrass sounds echoing in the Appalachian regions or the vibrant indie music scenes of its cities, the state is a musical melting pot. Festivals like MerleFest celebrate this rich heritage.

Outdoor Adventures: Given its diverse geography, NC is a haven for outdoor enthusiasts. The Great Smoky Mountains offer hiking, camping, and breathtaking views. Meanwhile, the state's extensive coastline provides opportunities for beachcombing, surfing, and kayaking. The Uwharrie National Forest and Lake Norman are popular spots for boating, fishing, and picnicking.
Culinary Delights: Carolina's culinary scene is as diverse as its landscapes. Renowned for its barbecue, the state has an ongoing, friendly rivalry between eastern and western-style BBQ. Moreover, cities like Raleigh and Charlotte are fast becoming foodie destinations with an array of innovative restaurants and craft breweries.
Sports and Spirit: NC is a hub for sports lovers. From the roaring crowds at Carolina Panthers' football games to the passionate college basketball rivalries like Duke vs. UNC, there's no shortage of sporting action. Golf enthusiasts can enjoy world-class courses, including the famous Pinehurst No. 2.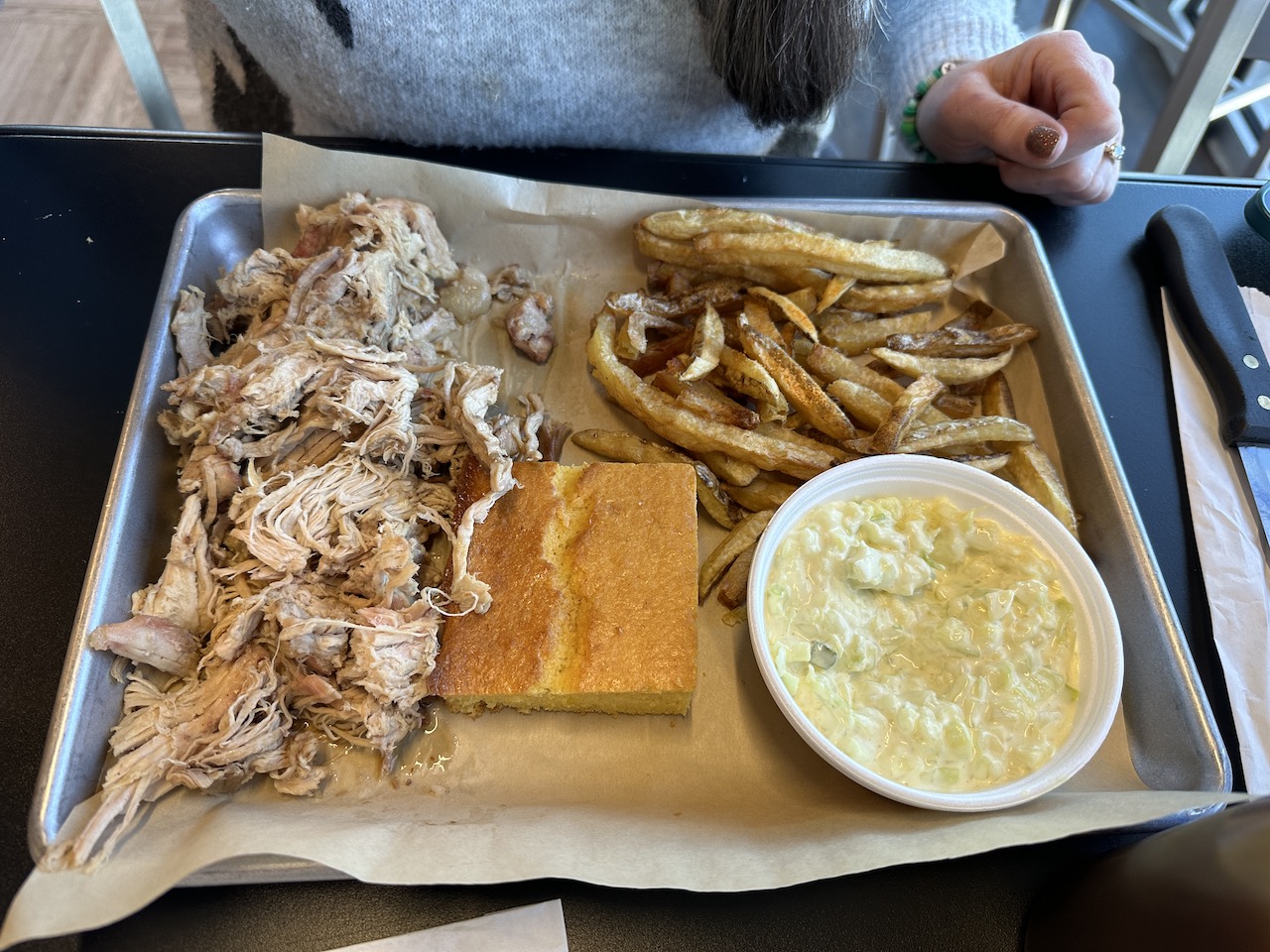 Festivals and Fairs: The state hosts numerous annual events that celebrate its diverse culture and history. The NC State Fair in the capitol, the Azalea Festival in Wilmington, and the LEAF Festival in Black Mountain are just a few examples that draw visitors from all over.
5. Favorable Climate: A Balance of Seasons
The allure of North Carolina isn't solely based on its economic opportunities, diverse landscapes, or cultural richness. One of the state's most attractive features, especially for those looking to relocate, is its temperate climate. Here's a closer look at what the state's weather has to offer:
Four Distinct Seasons: Unlike some states that experience extreme temperatures for extended periods, Carolina boasts a balanced climate, with all four seasons distinctly represented. This means residents get to enjoy blossoming springs, warm summers, colorful autumns, and moderately chilly winters.

Moderation is Key: While summer days can get warm, especially in the southern parts of the state, they're generally tempered by cooler evenings, thanks to the Atlantic breezes. Winters, on the other hand, are milder than what one might experience in the Northeast or Midwest. Snowfall does occur, especially in the mountainous western regions, but it's typically modest and short-lived in the more populated areas.

Outdoor Activities Year-Round: This balanced climate ensures that residents can engage in a variety of outdoor activities throughout the year. Whether it's hiking in the spring, beach trips in the summer, leaf-peeping in the fall, or even winter sports in the mountains, there's rarely a downtime for nature enthusiasts.

Health and Well-being: A moderate climate can be beneficial for health. The milder temperatures are easier on the respiratory system, and the regular shifts in seasons can be psychologically uplifting. Many retirees find Carolina's climate particularly appealing for these reasons.

Agricultural Benefits: The state's climate is also favorable for agriculture. From the tobacco fields and vineyards to the apple orchards in the mountains, the balanced weather patterns contribute to NC's diverse agricultural output.
6. Strategic Transportation and Infrastructure: Bridging People and Opportunities
North Carolina's growth isn't just a product of its economic opportunities or natural beauty; it's also deeply tied to its robust transportation and infrastructure systems. Here's a deeper dive into how the state's strategic infrastructure supports its rapid expansion:
Highway Network: NC boasts one of the largest state-maintained highway systems in the U.S. This expansive network ensures that residents and businesses have efficient access to both local and interstate markets. Key highways such as I-40 and I-85 connect major cities and facilitate swift transit across the state.

Air Connectivity: The state is home to several major airports, with Charlotte Douglas International Airport (CLT) being one of the busiest in the nation. Raleigh-Durham International Airport (RDU) and Piedmont Triad International Airport (GSO) further bolster the state's air connectivity, offering direct flights to numerous domestic and international destinations.

Ports and Waterways: NC's coastline isn't just about scenic beauty; it's also a strategic asset. The state operates multiple ports, with the Port of Wilmington and Port of Morehead City being pivotal for trade. These ports facilitate international commerce and contribute significantly to the state's economy.

Rail System: Rail transport remains essential for both passengers and freight. Amtrak services connect key cities within the state and offer routes to other parts of the country. Additionally, extensive freight rail networks ensure that industries can efficiently move goods in and out of the state.

Public Transportation: Major urban centers in the state are increasingly investing in public transportation solutions, recognizing the role they play in sustainable growth. Cities like Charlotte have embraced light rail, and other regions are expanding bus networks, making daily commutes more manageable.

Future-Oriented Investments: The state is not resting on its laurels. The state continually invests in infrastructure projects, recognizing their importance for future growth. Whether it's expanding highway capacities, upgrading airport facilities, or enhancing public transportation, there's a clear vision for the future.

Interconnectivity with the Broader Region: The infrastructure not only serves its residents but also positions the state as a critical hub in the Southeast U.S. Its roads, airports, and ports play a vital role in the broader regional economy, connecting it to neighboring states and beyond.
7. North Carolina Continues To Be A Diverse and Welcoming Community
At the core of any state's appeal lies its people. Carolina's historically rich and culturally diverse, has evolved into a melting pot of various ethnicities, cultures, and lifestyles. Here's an in-depth look at the state's community dynamics:
Historical Roots: From the indigenous tribes that first inhabited the region to European settlers North Carolina's history is a tapestry of diverse influences. This historical diversity has set the stage for the state's inclusive ethos.

Migration Trends: Over recent decades, North Carolina has seen a steady influx of residents from other states and countries. Whether it's professionals seeking opportunities in the Research Triangle, retirees looking for a milder climate, or immigrants seeking a new start, the state has become a chosen destination for many.

Cultural Celebrations: Throughout the year, the state hosts numerous festivals and events celebrating its multicultural heritage. From Latin American festivals in Charlotte to Diwali celebrations and Juneteenth commemorations statewide, there's a palpable celebration of diversity.

Community Integration: The state has made concerted efforts to integrate diverse communities. Many cities offer resources and community centers dedicated to specific ethnic or cultural groups, ensuring that everyone, irrespective of their background, feels at home.

Higher Education and Diversity: NC universities and colleges, being global institutions, attract students from across the world. This influx of international students brings global perspectives, fostering a culture of understanding and exchange on campuses and in local communities.

Business and Diversity: The state's business community has recognized the value of diversity. Numerous enterprises, both large and small, have diversity and inclusion programs, ensuring that the workplace mirrors the broader community's multicultural makeup.

Inclusivity in Policy: Over the years, many local governments in the state have striven to enact policies that reflect the state's diverse demographic. Efforts to ensure equal opportunities, protect rights, and celebrate differences are increasingly evident.

Neighborhood Diversity: From the vibrant streets of Charlotte's NoDa (North Davidson) area, known for its bohemian flair, to the historic African-American communities in Durham and the burgeoning Latino neighborhoods in various cities, many neighborhoods are a testament to its evolving demographic tapestry.
Challenges and the Path Forward:
With rapid growth come challenges. North Carolina faces issues like increasing traffic congestion, strains on infrastructure, and concerns about environmental conservation. It's essential for policymakers and community leaders to address these challenges to ensure sustainable growth.
Conclusion:
North Carolina's blend of economic opportunity, quality of life, and natural beauty makes it an attractive destination for many. As the state continues to grow and evolve, it stands as a testament to the dynamic nature of the American demographic landscape. Whether you're a young professional, a growing family, or a retiree, there's little wonder why North Carolina might just be the perfect place to call home.
This post was written by David O'Doherty, a licensed real estate agent since 2007 helping buyers and sellers in Clayton, NC and the Greater Triangle Area of North Carolina. He is committed to providing his clients with exceptional service and personalized attention throughout every step of the real estate process. If you're looking to buy or sell a property in Clayton, NC, or the surrounding areas or have any questions about the local real estate market, don't hesitate to contact David O'Doherty today. Call or Text (919) 601-2268 or email [email protected]