You Got A Repair Request From The Buyer...Now What?
Posted by David O'Doherty on Tuesday, March 13, 2018 at 1:48 PM
By David O'Doherty / March 13, 2018
Comment
The Buyer Wants Us To Fix What?
Home Inspection Report
It's sometimes a nasty shock for sellers who have lovingly taken care of their home over the years to get a repair request from a buyer that reads like it came from a derelict building. In truth almost every home regardless of age will have something wrong with it or something that needs attention, even new homes have something that a home inspector will catch and write in their report. So what do you do when you get a repair request from a buyer that makes your head spin? You negotiated the offer and agreed to the sales price, agreed to a closing date and maybe you're paying closing costs, signed the sales contract and now this.
What's In The Repair Request From A Buyer Anyway?
The first thing to do is not get upset or emotional about a repair request but to go over it with your agent and compare it to the home inspection report which more than likely will have more details and photographs. The repair request is an itemized list of requests the buyer is making to the seller and they can be cosmetic, mechanical, structural, pretty much anything they want to ask for...doesn't mean you have to do them though. Remember everything is negotiable and you are not obliged to do any repairs just keep in mind the buyer is not obliged to buy the house if you don't.
Minor Repairs Should Stay Minor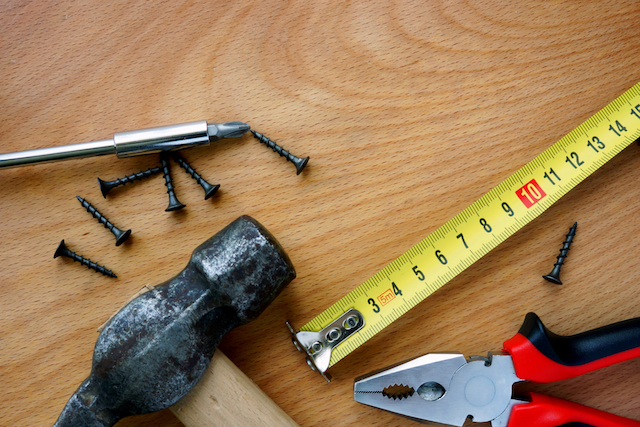 Often a repair request looks a lot worse than it is, home inspectors have terminology they use to protect themselves and to inform the buyer of what they mean, explaining terms and describing what they have found. Read through each item and get to the solution and then you will be able to decide if it is a minor fix or something simple such as replacing a light bulb. Yes a home inspector will make note of a light bulb that is not working and recommend repair or replacing because it may not be the bulb that is blown but something more serious. All home inspectors are not created equal and if you have two home inspectors inspect the same house it is very likely they will come up with two different reports. I use Jayme Clark with Clear Choice Home Inspections who is extremely thorough and explains everything to the buyers and if he finds something minor will let them know what the consequences of leaving it are.
Hiring A Licensed Professional
Once you have read through the repair request you will more than likely come up with a list of items you can reasonably take care of, a list of items you will not take care of and possibly some items that you will need to get an estimate on before you decide if you're going have them repaired. If the items on the report are minor and don't require you hiring a professional then I always suggest you do them and move on to the closing. Once you as the seller have been made aware of a problem in the home that you were unaware of before filling out the Residential Property Disclosure Statement and it is mentioned on there, then you must repair it or make note of it in the disclosure statement. If a real estate agent is aware of a defect or problem with the home they must disclose it. Some sellers let their emotions get the better of them at this point especially when they may have accepted a sale price lower than they wanted to accept. Not all markets are like this but it's nearly always better to work with the buyer you have than to go and find a new one, so long as they are being reasonable.
Major Items On A Home Inspection Will Need Fixing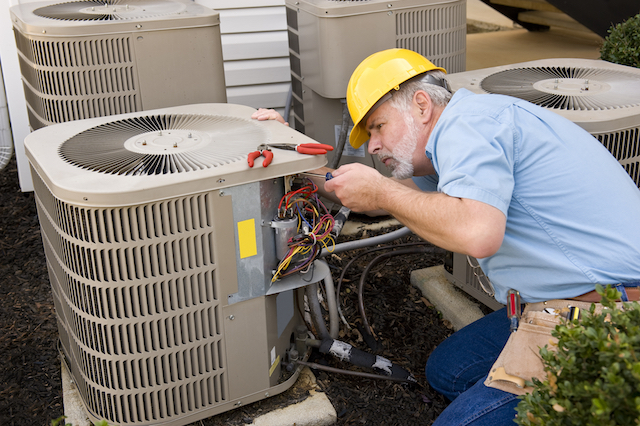 If you receive a repair request from the buyer that has items that require a professional for example an electrician, plumber, HVAC technician then the home inspector will use terminology such as "should be evaluated/corrected by a licensed professional". If this is the case and you plan on completing the repairs you will be required to hire a licensed professional to come out and find the problem, give you an estimate for the repair and then complete the repairs before the settlement date. In older homes the HVAC system is one of the common systems in the home that require repairs however if it is working and it is doing what it was intended to do then that is all that is required.
Market Conditions May Determine What You Fix
The market conditions play a big role in what buyers will ask a seller to repair or replace. In a hot sellers market where homes are getting multiple offers days after going on the market the chances of a buyer asking for a lot of repairs are slim, knowing the seller has five other people who may not care. In a buyers market its a little different but once a buyer has made an offer on a house they want they house it's not as if they'll go down the street and buy another one if the seller won't make the repairs. In a buyers market with a lot of homes for sale it would be smart for sellers to get everything fixed in the home before they list it. If you are in a neighborhood with new construction at close to or slightly higher than your list price then that is going to be your competition and you may want to walk through one of the homes to compare. Not all home buyers want new construction but you can be sure they will be weighing up the pros and cons of each.
Take It Or Leave It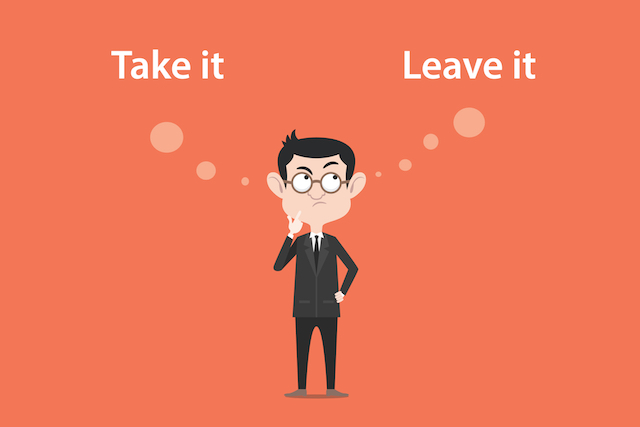 If you have a really unique property which happened to buyers of mine recently when they were competing with multiply other offers on a one of a kind property which they eventually won and their offer was accepted. We had a home inspection done and there were a few items that needed repairing but considering the house was almost 25 years old not a lot. We submitted a repair request and the sellers refused to have any of them done. Take it or leave it was the reply in so many words. As I said they were mostly minor items more of an inconvenience to my buyers than anything and the major components of the house were recently updated, new roof, new HVAC so the buyers took it as is. There was no way they were going to lose out on this property which was spectacular and the seller knew it.
Negotiating After Home Inspection
So when you get that repair request that makes your head spin take a deep breath, talk to your agent who will have a better sense of how important it may be to the buyers. If your house is older than five years and your agent prepared a net sheet you may have allowed for any repairs you felt might be needed. It may be you have a super hot property and can afford to refuse to do any repairs and see if the buyer will accept the home anyway but more than likely you will need to do some repairs. If they are big ticket items you have to decide if you can afford to make the repairs, and if not possibly taking the house off the market. If they are minor and more of an inconvenience decide if it's easier to just do them and move on or negotiate some of them off the list. If you are paying for closing costs you will likely be able to narrow the list down. If you are thinking of selling your home and would like a copy of the NC Residential Property Disclosure or you'd like to have a net sheet showing what are the typical costs associated with the sale of a home give us a call at (919) 601-2268 or email [email protected] SaveSave